The Books I'm Looking Forward to in 2023
Comments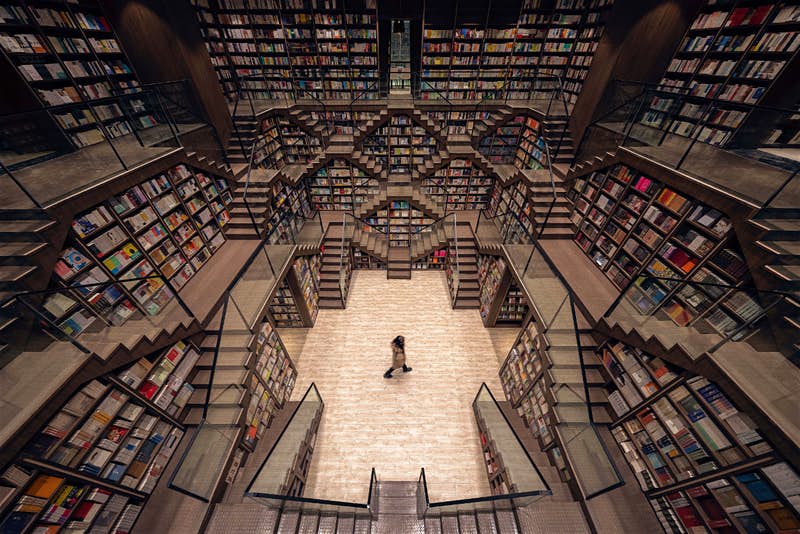 I feel a bit silly writing this post this year. A few weeks ago I sat down and made a list of the 2022 books (and a few from late 2021) that I wanted to get to before the new year properly got going. A bit of deck-clearing before turning my attention to a new slate of reading possibilities. Some Hugo-eligible work before the nominations open. At least some of the selections for the upcoming Tournament of Books. Some NetGalley ARCs that I should really get to before they're available in stores. Some books that I've had on my kindle, intending to make them my next read, for going on (more than?) a year. By the time I was done it was clear that I had set myself a reading list for at least the first half of the year, and that's assuming that nothing new cuts in line—a sudden ebook sale, a review that makes something I wasn't even aware of sound irresistible. I'm not one of those people who promise not to buy any new books before I've finished the ones I already have (hahahahahaha), but I'm not sure there's ever been a time when making a list of the year's upcoming books has felt more beside the point.
Still, listmaking is fun, and I'm really not sure that my determination to stick to my 2022 reading project will last much longer, so here's a bunch of 2023 books I'm interested in, whenever I actually get around to reading them.
Before we begin, a few books from the end of last year that weren't on my radar when I made last year's list:
Also, 2023 will feature several collections of SFF criticism by friends of mine, who are also tremendous critics. If either of these things sound interesting to you, check out one or both:
A Traveller in Time: The Critical Practice of Maureen Kincaid Speller, edited by Nina Allan – Maureen, a longtime member of the British SFF community and, most recently, editor of the Strange Horizons reviews department, passed away in the fall after an illness. In her memory, her husband Paul (also a critic—we discussed his biography of Iain M. Banks a few years ago) and SF writer extraordinaire Nina Allan have collaborated on this selection of her work, and reflection on her life.
All These Worlds: Reviews & Essays by Niall Harrison – Niall is one of the people who first pulled me into the world of online SFF criticism, and particularly the extended Strange Horizons family. He's also a gifted critic in his own right, and after a period of quiet in recent years I've been thrilled to see him not only returning to regular reviewing, but, in typical Niall fashion, immediately setting himself the project of collecting his work in a book. All These Worlds selects from Niall's reviews from the first decade in the 21st century, for a panoramic view of the state of the genre during that decade.
Finally, there are two more things I want to mention before we get to the list itself. First, in 1997, Geoff Ryman (whose name will recur further down the post) published one of the first instances I'm aware of the hypertext novel. 253, "a novel in seven cars and a crash", devotes a page to each passenger on a single London tube train, with unexpected connections. Though the "print remix" has been available since 1998, the true form of the novel was always meant to be online, but the website—as is often the fate of such things—has been defunct for years. Earlier this year, Ryman revived it, and I highly encourage you to experience this remarkable and unique story in the way it was originally envisioned.
Second, this coming October the Library of America will publish its first volume dedicated to the mid-century author and critic Joanna Russ. Most of you will probably know Russ's name as the author of the feminist tract How to Suppress Women's Writing, which received a new edition several years ago and whose concise explication of the process by which women (and not just women's) contributions to culture are minimized and disappeared is one of those magic eye moments that makes you see something you can never unsee. This volume collects some of Russ's best novels and stories, and is a good one-stop shop if you haven't yet been introduced to that aspect of her writing.
And now, without any further ado, the books I'm looking forward to in 2023 (and might get around to reading some time in 2024).
January:
Roald Dahl: Teller of the Unexpected by Matthew Dennison – In stark contrast to Terry Pratchett, Roald Dahl is a writer whose personal life increasingly eclipses the feats of imagination with which he colonized most of our childhoods. I'm very curious to know whether a biography will allow me to settle my increasingly conflicted feelings about him.
Please Report Your Bug Here by Josh Riedel – The tech novel has become a growing subgenre in recent years, with novels discussing everything from work culture to the toll exacted on content moderators. In Riedel's debut, a low-level employee at a dating app discovers a bug that sucks people into the computer world, unraveling a Silicon Valley conspiracy.
Black Empire by George S. Schuyler – There are several publishers currently bringing forgotten early science fiction back to the public eye (see, for example, MIT Press's Radium Age series), but the one I'm most intrigued by is this mid-30s novel by Schuyler, in which a black scientist concocts a plan to rid Africa of colonizers and take over the world.
February:
March:
April:
Greek Lessons by Han Kang – Things have been a bit quiet on the Han Kang front since she wowed the anglophone world with translations of The Vegetarian and Human Acts a few years ago. Greek Lessons, like the first of those novels, sounds like it flirts with magical realism, focusing on a woman who loses the ability to speak.
May:
June:
Nineteen Claws and a Black Bird by Agustina Bazterrica – Every now and then, it seems, the world needs a sensational cannibalism novel, and Bazterrica's Tender is the Flesh did the job admirably in 2021, effortlessly capturing the process of unpersoning that people would rather engage in than give up some of their pleasures. She's following up that success with a short story collection, which I'm sure will be no less sharp and shocking.
Translation State by Ann Leckie – Returning to science fiction after a sojourn in fantasy with the weird but delightful The Raven Tower, Leckie's new novel is, once again, set in a new corner of the science fictional universe she first introduced in Ancillary Justice. The plot involves an alien translator bred to their role who rebels and sets off across the galaxy.
July:
August:
Gunflower by Laura Jean McKay – If you haven't yet read Australian author McKay's Clarke-winning novel The Animals in That Country, run out and do so. Then perhaps you'll share in my excitement at the news of a short story collection from her (though I would also like a new novel).
He Who Drowned the World by Shelley Parker-Chan – I adored Parker-Chan's Hugo-nominated debut She Who Became the Sun, a fantasized retelling of the rise to power of empress Zhu Yuanzhang. But I was also a bit miffed that some of the novel's fascinating—and wonderfully screwed up—supporting characters didn't get a worthy conclusion to their stories. Luckily, a sequel was in the works, which will hopefully resolve this whole supernatural soap opera in the most dramatic way possible.
September:
Land of Milk and Honey by C Pam Zhang – I wasn't the only front-pager on this blog blown away by Zhang's debut, How Much of These Hills Is Gold, a fascinating and constantly surprising tale of Chinese immigrants during the gold rush. This new novel is about a chef in the future who takes a job at a colony of the super-rich. So, you know, a whole bunch of things that are entirely my jam.
October:
Cahokia Jazz by Francis Spufford – Spufford has had a prolific few years writing fairly-naturalistic historical fiction, but it sounds as if he's cutting loose again with this novel, which, according to the information I've been able to find, is a 1920s mystery in an alternate America where Native Americans are still a major political force, with their own, integrated cities.
December:
HIM by Geoff Ryman – It's been more than a decade since we got a new novel from Ryman, and I had sort of assumed that we never would again. Fittingly for an author who has never shied away from outrageous or overtly queer material, he's returning with a bang, with a historical fantasy about the life of Jesus as a trans man.
Late 2023:
The Future by Naomi Alderman – I can't find much information yet about this follow-up to The Power, but it seems to involve a Silicon Valley revolt, in which tech billionaires are deposed and their companies taken over.
Alecto the Ninth by Tamsyn Muir – Apparently it's still a little unclear whether Muir will meet her deadline to publish this final volume in the Locked Tomb series (and anyway I still haven't read Nona the Ninth). Whenever it comes, though, it's sure to be a major event in genre circles.