The Books I'm Looking Forward to in 2022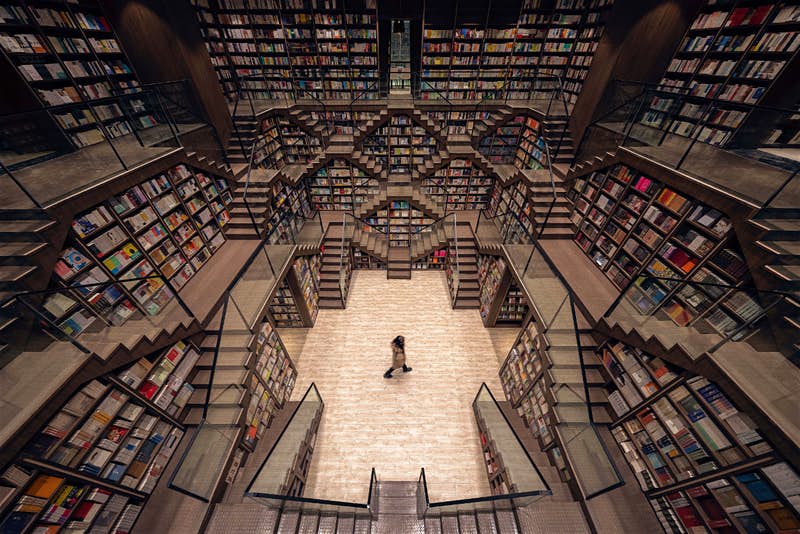 I feel a bit weird making this list right now. I've spent the last two and a half months preparing for and executing a move, and as a result my capacity to process the written word (much less produce it) has dropped to nothing. I think I've read maybe four books since December. Plus, I've just had it brought home to me in a very palpable, physical way just how many books I already own, including many that I haven't read yet.
But as the experience of the last few years has shown, the most anticipated books list isn't a reading plan (I think I've read fewer than half of the books I listed last year) so much as it is a snapshot of the literary year to come. And it's a reflection of one's own reading history—my copy of Hanya Yanagihara's A Little Life has sat unread on a shelf for more than six years, so I can't participate in the ebullience and/or disdain that has greeted the news of her new novel, To Paradise. On the other hand, when authors I've reviewed and championed, like Isaac Fellman or Rachel Hartman, announce new books, I feel invested in advertising that fact and widening their readership circle.
Before we get to the list, I wanted to call the readership's attention to Samit Basu's The City Inside, forthcoming from Tor in June. I read it two years ago, under its original title Chosen Spirits, and thought it was one of the most exciting, thought-provoking science fiction novels of the last few years (see my review here). A riveting, terrifying but also oddly hopeful vision of a future India, it's a reminder that cyberpunk is still a vibrant, evolving mode, but that the most interesting authors exploring it tend to be from outside the US and UK.
As I've done in previous years, here are a few books published in late 2021 that would have made last year's list if I'd known they were coming:
January:
Devil House by John Darnielle – Darnielle's second career as a horror writer continues with this novel, which combines some of the hottest trends in the field—true crime, murder houses—but with, I'm sure, his own unique stamp on the material.
How High We Go in the Dark by Sequoia Nagmatsu – There's a slew of interesting-sounding climate and pandemic novels coming out this year, but Nagmatsu's debut is the one that I've found myself drawn to—perhaps because it combines both elements, following a scientist who travels to the north pole to investigate a virus unleashed by the receding ice.
Goliath by Tochi Onyebuchi – The follow-up to Onyebuchi's Hugo-nominated novella Riot Baby is, like that work, a combination of the fantastical and the achingly relevant, imagining an environmentally ravaged, mostly-abandoned Earth whose inhabitants make a living by dismantling the abandoned cities and infrastructure and sending them into space.
February:
March:
April:
May:
June:
The Grief of Stones by Katherine Addison – Seven years after publishing the utterly unique fantasy of manners The Goblin Emperor, Addison returned last year with The Witness for the Dead, which was not a sequel so much as a companion volume, a multi-story mystery novel in the vein of Kate Atkinson's Jackson Brodie series. Happily, we only have to wait a few more months to get the continuing adventures of Celehar, the gentle, brooding priest-detective.
Lapvona by Otessa Moshfegh – Thinking about it, it's a bit strange that it has taken this long for the furiously prolific Moshfegh to get around to writing a medieval-set historical novel. The setting and premise, which centers on the conflict between a village midwife and the local priest, are entirely up Moshfegh's misanthropic, irreverent alley, and I'm looking forward to the meal she will no doubt make of them.
January Fifteenth by Rachel Swirsky – For as prolific as she is, Hugo-winner Swirsky hasn't written much in the longer formats. This is, I think, her first novella, and it might also be the first work of science fiction about UBI.
July:
The House of Fortune by Jessie Burton – Burton's The Miniaturist was an unexpected delight, an engrossing, luxuriously detailed historical novel about the new wife of a 17th century Dutch merchant who is thrust into unexpected authority, power, and a vantage point on social turmoil when she learns the secrets of her husband's family. (It was also made into an enjoyable miniseries starring a just-on-the-cusp-of-stardom Anya Taylor-Joy.) Now Burton is returning with a sequel, which I'm extremely eager to devour.
The Moonday Letters by Emmy Itäranta – Finnish author Itäranta has published several well-regarded science fiction novels that I haven't yet read, but her newest sounds just up my alley, and like a perfect opportunity to jump on the bandwagon: an epistolary novel in which a woman on Earth searches for her missing Mars-born spouse, in a future in which Earth is environmentally ravaged and the rich have moved off-planet.
August:
The Last White Man by Mohsin Hamid – It's been five years since Hamid's Exit West, which beautifully married the achingly relevant real-life issue of refugeeism to a brilliant, haunting SFnal conceit. His newest novel seems to be continuing in the same vein, imagining a world in which some force is causing whiteness to disappear.
High Times in the Low Parliament by Kelly Robson – Another prolific short fiction writer who is moving into the novella form, Robson's new story is about parliamentary shenanigans at the fairy court, which is an intersection of so many of my fictional interests that one might almost imagine the story was written with me in mind.
September:
October:
The White Mosque by Sofia Samatar – One of the most important—and under-appreciated—fantasy writers of her generation, Samatar returns with her first book in five years, a memoir of her journey in the footsteps of a group of Mennonites who, in the 19th century, founded a village in central Asia, which is also a reflection on her own mixed Mennonite and Muslim heritage. Readers of these lists know that my nonfiction reading is pretty minimal, but where Samatar goes, I will always follow.