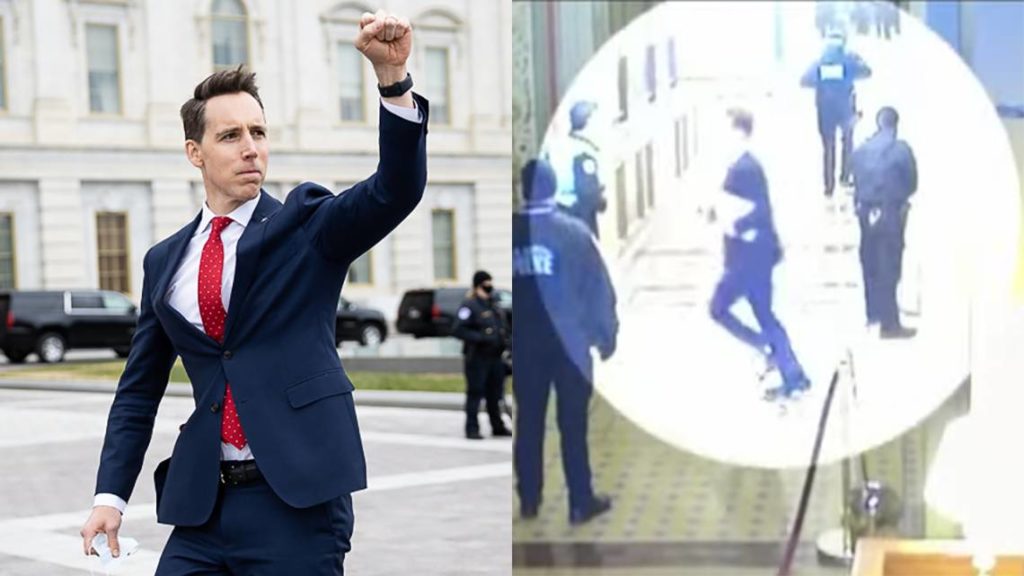 Because he's running:
Donald J. Trump, whose historically divisive presidency shook the pillars of the country's democratic institutions, on Tuesday night declared his intention to seek the White House again in 2024, ignoring the appeals of Republicans who warn that his continued influence on the party is largely to blame for its weaker-than-expected showing in the midterm elections.

His unusually early announcement was motivated in part by a calculation that a formal candidacy may help shield him from multiple investigations into his attempts to cling to power after his 2020 defeat, which led to the deadly mob attack on the Capitol on Jan. 6, 2021.

The decision, which came as votes were still being counted in congressional contests that will determine the balance of power in the House, confronts a frazzled and polarized nation — its social fabric already stressed by forces that the Trump era unleashed and supercharged — with a reboot of the nonstop political reality show that the Biden presidency had promised to cancel.

Mr. Trump's haste to become a candidate again carries political risk and financial encumbrance, and some advisers had pushed for him to hold off. But he has been eager to announce a campaign since this summer, nearly did so at a rally last week on election eve and told some advisers that he was concerned another delay would signal weakness.
Perhaps he'll be indicted anyway, although I'm not particularly optimistic. Perhaps he won't be the nominee, but all signs point to "party elites will line up to kiss his ass again once DeSantis either refuses to run or gets wiped out in the primaries."