Biden meets with historians to discuss perils to democracy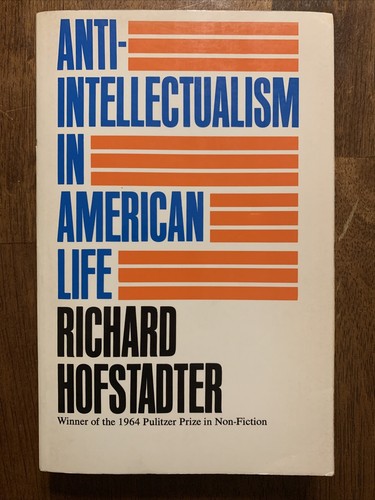 Being president sounds quite unpleasant in many respects, but one really neat perk is that, if you're so inclined, you can convene your own private history seminar any time you want to:
President Biden paused last week, during one of the busiest stretches of his presidency, for a nearly two-hour private history lesson from a group of academics who raised alarms about the dire condition of democracy at home and abroad.

The conversation during a ferocious lightning storm on Aug. 4 unfolded as a sort of Socratic dialogue between the commander in chief and a select group of scholars, who painted the current moment as among the most perilous in modern history for democratic governance, according to multiple people familiar with the discussions who spoke on the condition of anonymity to describe a private meeting.

Comparisons were made to the years before the 1860 election when Abraham Lincoln warned that a "house divided against itself cannot stand" and the lead-up to the 1940 election, when President Franklin D. Roosevelt battled rising domestic sympathy for European fascism and resistance to the United States joining World War II.
I find this encouraging, as for all sorts of reasons Biden is naturally going to be inclined toward thinking about the current state of American politics in terms of outdated frames. Billboard Top 40 singles the week Biden was first elected to the Senate:
1 I CAN SEE CLEARLY NOW –•– Johnny Nash (Epic)-10 (2 weeks at #1)
2 NIGHTS IN WHITE SATIN –•– The Moody Blues (Deram)-15
3 I'D LOVE YOU TO WANT ME –•– Lobo (Big Tree)-8
4 FREDDIE'S DEAD (Theme From "Superfly") –•– Curtis Mayfield (Curtom)-13
5 I'LL BE AROUND / HOW COULD I LET YOU GET AWAY –•– The Spinners (Atlantic)-13
6 GARDEN PARTY –•– Rick Nelson and the Stone Canyon Band (Decca)-16
7 MY DING-A-LING –•– Chuck Berry (Chess)-13
8 I AM WOMAN –•– Helen Reddy (Capitol)-12
9 CONVENTION '72 –•– The Delegates (Mainstream)-4
10 WITCHY WOMAN –•– The Eagles (Asylum)-10
11 LISTEN TO THE MUSIC –•– The Doobie Brothers (Warner Brothers)-11
12 IF I COULD REACH YOU –•– The 5th Dimension (Bell)-10
13 PAPA WAS A ROLLIN' STONE –•– The Temptations (Gordy)-5
14 BURNING LOVE / IT'S A MATTER OF TIME –•– Elvis Presley (RCA)-13
15 GOOD TIME CHARLIE'S GOT THE BLUES –•– Danny O'Keefe (Signpost)-11
16 SUMMER BREEZE –•– Seals and Crofts (Warner Brothers)-10
17 BEN –•– Michael Jackson (Motown)-15
18 THUNDER AND LIGHTNING –•– Chi Coltrane (Columbia)-10
19 STARTING ALL OVER AGAIN –•– Mel and Tim (Stax)-17
20 IF YOU DON'T KNOW ME BY NOW –•– Harold Melvin and the Blue Notes (Phila. Intl.)-7
21 YOU OUGHT TO BE WITH ME –•– Al Green (Hi)-4
22 I BELIEVE IN MUSIC –•– Gallery (Sussex)-14
23 SPACE MAN –•– Nilsson (RCA)-9
24 VENTURA HIGHWAY –•– America (Warner Brothers)-4
25 I'M STONE IN LOVE WITH YOU –•– The Stylistics (Avco)-5
26 ELECTED –•– Alice Cooper (Warner Brothers)-6
27 IT NEVER RAINS IN SOUTHERN CALIFORNIA –•– Albert Hammond (Mums)-4
28 AMERICAN CITY SUITE (Sweet City Song / All Around the Town / A Friend Is Dying) –•– Cashman and West (Dunhill)-8
29 LOVING YOU JUST CROSSED MY MIND –•– Sam Neely (Capitol)-11
30 OPERATOR (That's Not the Way It Feels) –•– Jim Croce (ABC)-5
31 FUNNY FACE –•– Donna Fargo (Dot)-7
32 CRAZY HORSES –•– The Osmonds (MGM / Kolob)-4
33 SOMETHING'S WRONG WITH ME –•– Austin Roberts (Chelsea)-5
34 DON'T DO IT –•– The Band (Capitol)-9
35 ROCK 'N ROLL SOUL –•– Grand Funk Railroad (Capitol)-8
36 CLAIR –•– Gilbert O'Sullivan (MAM)-3
37 ALL THE YOUNG DUDES –•– Mott the Hoople (Columbia)-8
38 ROCKIN' PNEUMONIA – BOOGIE WOOGIE FLU –•– Johnny Rivers (United Artists)-6
39 WHY / LONELY BOY –•– Donny Osmond (MGM)-12
40 USE ME –•– Bill Withers (Sussex)-12
I hope you enjoyed that as much as I did.
Anyway.
Following a similar meeting with Biden last spring, the Aug. 4 gathering was distinguished by its relatively small size and the focus of the participants on the rise of totalitarianism around the world and the threat to democracy at home. They included Biden's occasional speechwriter Jon Meacham, journalist Anne Applebaum, Princeton professor Sean Wilentz, University of Virginia historian Allida Black and presidential historian Michael Beschloss. . . .

Applebaum, a contributor to the Atlantic, recently published a book on eroding democratic norms called "Twilight of Democracy: The Seductive Lure of Authoritarianism." Black, a longtime adviser to former Secretary of State Hillary Clinton, was recently named to the board of Vanderbilt University's Project on Unity and American Democracy, which aims to reduce political polarization.

Beschloss, a presidential historian who regularly appears on NBC and MSNBC, has recently become more outspoken about what he sees as the need for Biden to battle anti-democratic forces in the country.

"I think he has got to talk tonight about the fact that we are all in existential danger of having our democracy and democracies around the world destroyed," Beschloss said in March on MSNBC, before Biden delivered the State of the Union address.

Wilentz, prizewinning author of "The Rise of American Democracy: Jefferson to Lincoln," has also voiced alarm in recent months about the state of the country. "We're on the verge of what Hamilton in 'The Federalist' called government by brute force," Wilentz told the Hill last month.

Some of last week's discussion focused on similarities between today's landscape and the period leading up to World War II, when growing authoritarianism abroad found its disturbing echo in the United States.

As Germany's Adolf Hitler and Italy's Benito Mussolini consolidated their power in the 1930s, the Rev. Charles Coughlin used his radio broadcast to spread a populist anti-Semitic message in the United States. Sen. Huey Long (D-La.) also rallied Americans against Roosevelt and showed sympathies for dictatorial government.

Concerns about anti-democratic trends have long animated Biden, who began his 2020 campaign by arguing that a "battle for the soul of the nation" was underway, a play on the phrase used by Meacham to title his 2018 book "The Soul of America: The Battle for Our Better Angels."

Democrats broadly expect the same ideas will anchor Biden's reelection campaign, if he decides to move forward with one, especially if Trump is his opponent again.
Needless to say this particular group didn't include anyone who could be characterized in even the loosest way as being on the political left — I would, scout's honor, pay $1,000 of my own cash money to have Eirk invited to the next one — but the fact that centrist establishmentarian academics are making comparisons to the American civil war and fascist Germany and Italy when they meet with Biden is a very good thing (It's a very bad thing that they're having to do it but a good thing that they're doing it).
This is also another reminder of why the American right wing is so allergic to expertise in general and academic expertise in particular, since critical analysis, whether history-based or otherwise, is always going to be essentially inimical to right wing ideology in general, and fascist ideology in particular. The whole point of those ideologies, especially the latter, is to avoid critical thought:
The rejection of the modern world was disguised as a rebuttal of the capitalistic way of life, but it mainly concerned the rejection of the Spirit of 1789 (and of 1776, of course). The Enlightenment, the Age of Reason, is seen as the beginning of modern depravity. In this sense Ur-Fascism can be defined as irrationalism.

3. Irrationalism also depends on the cult of action for action's sake. Action being beautiful in itself, it must be taken before, or without, any previous reflection. Thinking is a form of emasculation. Therefore culture is suspect insofar as it is identified with critical attitudes. Distrust of the intellectual world has always been a symptom of Ur-Fascism, from Goering's alleged statement ("When I hear talk of culture I reach for my gun") to the frequent use of such expressions as "degenerate intellectuals," "eggheads," "effete snobs," "universities are a nest of reds." The official Fascist intellectuals were mainly engaged in attacking modern culture and the liberal intelligentsia for having betrayed traditional values.

4. No syncretistic faith can withstand analytical criticism. The critical spirit makes distinctions, and to distinguish is a sign of modernism. In modern culture the scientific community praises disagreement as a way to improve knowledge. For Ur-Fascism, disagreement is treason.

5. Besides, disagreement is a sign of diversity. Ur-Fascism grows up and seeks for consensus by exploiting and exacerbating the natural fear of difference. The first appeal of a fascist or prematurely fascist movement is an appeal against the intruders. Thus Ur-Fascism is racist by definition.
Umberto Eco, "Ur-Fascism," New York Review of Books, June 22, 1995