The Emperor's New "Clothes"
Lately I've been toying with the idea that designers are punking their customers with ever-more-elaborate gags. I picture them sitting at their design tables and saying things like "Let's see if I can get these buttholes to wear a miniskirt with chaps attached." It's the only thing I can think of to explain this: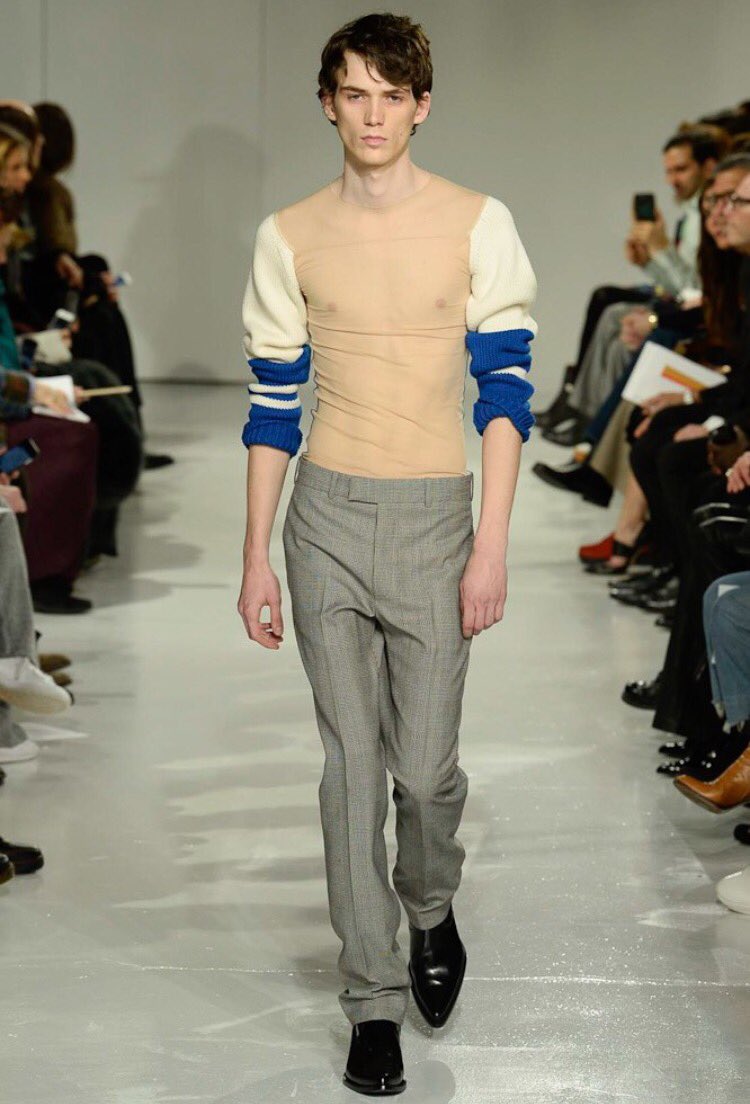 And this:
In an age of weird jeans, these are quite simply the weirdest jeans I have ever seen https://t.co/DSypOAr9Mm pic.twitter.com/v48EWBALAS

— Laura Bennett (@lbennett) September 14, 2017
I rebuke these. I bind these jeans from doing harm. Harm against others and harm against themselves. I bind these jeans from doing harm…. https://t.co/eu1oPhaEbo

— Mikki Kendall (@Karnythia) September 14, 2017
TOO LATE.
And let's not forget Ivanka's…pants?
You may think they're hideous and you're right, but, listen, do *your* $500 designer pants double as makeshift circus tent when you take them off? Now, that's architecting you life.