Rowsdonald Saves Us and Saves All the World!
Comments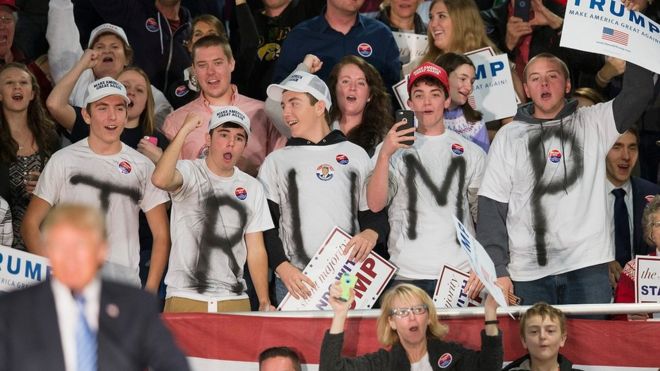 Conor Friedersdorf interviewed a 22-year-old Trump supporter (white and male, natch). The result is every bit as facepalmy as you might expect. My takeaways:
The obsession with the idea of political correctness is notable. I wonder how many Trump supporters have a similar obsession.
Really what the PC complaints come down to is resentment about having to self-censor. The world doesn't uniformly defer to the opinions of straight, white, conservative men and so occasionally these men might find themselves in a situation where they have to demure or self-censor. This galls them.
The little shit wants a "pure merit-based" system in lieu of affirmative action. [Level of merit to be determined by little shits like him, I assume.]
Young Trumper considers agreeing to allow access merely to birth control to be a leftist position. My Overton Window, let me show you it.
Young Trumper thinks that BLM protesters should face consequences. He doesn't say what kind of consequences. WHAT does he mean by this? Does *he* even know?