Mirabile dictator! Sitting U.S. president may discuss race with an African-American.
Comments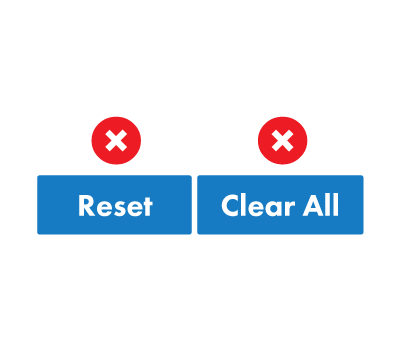 According to Axios' self-designated scoop, tRump's chance to reset his relationship with residents of America who aren't white supremacists will occur on Wednesday.
President Trump's botched Charlottesville response was the low point of his presidency for some of his key aides. Now, he has a chance for a reset, at the same time that he's reveling in the adulation for his surprise deal with Democrats.

Trump meets one-on-one Wednesday with Sen. Tim Scott of South Carolina, the only Republican senator who is African-American, who told Vice after Charlottesville that the president's "moral authority is compromised."
Having children and grandchildren who are Jewish wasn't enough to make the Apricot Asshole understand that being a fascist shit is not very nice. But sitting down to talk with a suitably vetted Ambassador of African-America might work.
Be smart: Aides say Trump is most likely to take in information if there's a personal story attached to it. The session with Scott provides exactly such an opportunity.
Be smarter than Axios contributor Mike Allen: Everyone knows the personal story has to be about the Great Crested Traffic Barrel himself. The only way Scott talking about his experiences might make an impression is if he changes his name to Donald Trump and refers to himself as Donald Trump, a lot.
The moment could be fleeting or consequential, depending on whether Trump realizes that, at 71, he has a lot of catching up to do.
Result A will occur if an adult stays exactly as he is. Result B will only occur if aliens rewire the adult's brain a la Steve Dallas. Result A and Result B are both likely outcomes!
At any rate, it's never not a good time to review what could be happening when news orgs run yet another pivot/reset/this is the day trump became president article:
Unabashed clickbaiting. Headlines that suggest an elderly petulant jackass will stop – or has stopped – being a petulant jackass get lots of traffic. Millions of people say Are you fucking with me or what? and click the link to find out if the writer is indeed fucking with them.
Yet another round in the bullshit competition to be able to say the outlet Called it, when the elderly petulant jackass finally stops being a petulant jackass.
The reporters really are dumb enough to believe the auto-redeeming male myth and compulsively find events that will cause the elderly petulant jackass to stop being a petulant jackass.
They're betting on the aliens.
Some combination of the above.