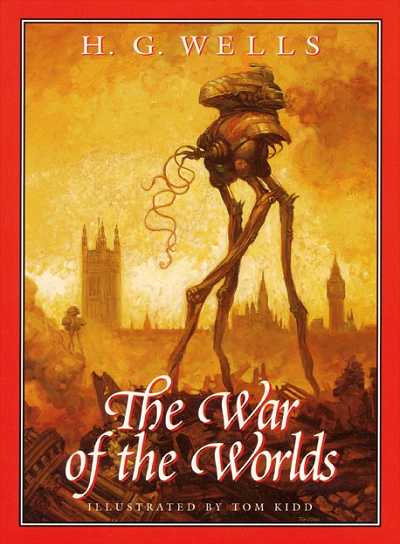 I've been reading Robert Paxton's The Anatomy of Fascism, and was struck by the implications of this passage:
To conclude that Nazism or other forms of fascism are forms of mental disturbance is doubly dangerous: it offers an alibi to the multitude of "normal" fascists, and it ill prepares us to recognize the utter normality of authentic fascism. Most fascist leaders and militants were quite ordinary people thrust into positions of extraordinary power and responsibility by processes that are perfectly comprehensible in rational terms. Putting fascism on the couch can lead us astray.
This passage is a general elaboration on the specific observation that "it needs to be reemphasized that Hitler himself, while driven by hatreds and abnormal obsessions, was capable of pragmatic decision-making and rational choices, especially before 1942."
It's become a commonplace of liberal, left wing, and even Never-Trump conservative discourse in this country that the American right wing has gone insane: that it is paranoid, delusional, full of unhinged lunatics etc.
I've used this kind of language many times myself. Which raises or ought to raise the question: To what extent are these sorts of statements supposed to be taken literally? In his famous essay on what he calls "the paranoid style" in American political argument, Richard Hofstadter rather hedges on answering this question:
In using the expression "paranoid style" I am not speaking in a clinical sense, but borrowing a clinical term for other purposes. I have neither the competence nor the desire to classify any figures of the past or present as certifiable lunatics. In fact, the idea of the paranoid style as a force in politics would have little contemporary relevance or historical value if it were applied only to men with profoundly disturbed minds. It is the use of paranoid modes of expression by more or less normal people that makes the phenomenon significant.
Paxton echoes this when he makes the very important point that, as a historical matter, fascism has become a profoundly normal political phenomenon. Since it began to arise in nascent form in the late 19th century — the post-Reconstruction KKK may be the very first historical example — fascist movements have arisen and continue to arise in an enormous number of countries and cultures. (One valuable feature of Paxton's book is how it catalogues the vastly more common phenomenon of unsuccessful as opposed to successful fascist political movements.). Now this isn't a linear thing, historically speaking: Obviously fascism has waxed and waned over the the century-plus since it became a recognized thing.
But fascism (or more accurately fascisms) is now clearly established as a recurrent feature of political modernity. Given this, to what extent does it make sense to think of it as a species of psychological pathology? This isn't a rhetorical question by the way: I'm struggling to answer it to myself.
It should be obvious that the same question can be asked about other ideologies that seem in some sense a form of madness to outsiders, such as religious fundamentalism, cultic movements such as Scientology, cult-like left wing political phenomena, i.e., the Cultural Revolution etc.
At the present moment in this country, the most pressing question seems to be: To what extent is the American right wing literally crazy, and what exactly does it mean to assert that? Speaking of You Know Who, I'm reminded of this passage from Orwell, critiquing H. G. Wells's naive view of the matter:
What is the use of pointing out that a World State is desirable? What matters is that not one of the five great military powers would think of submitting to such a thing. All sensible men for decades past have been substantially in agreement with what Mr. Wells says; but the sensible men have no power and, in too many cases, no disposition to sacrifice themselves. Hitler is a criminal lunatic, and Hitler has an army of millions of men, aeroplanes in thousands, tanks in tens of thousands. For his sake a great nation has been willing to overwork itself for six years and then to fight for two years more, whereas for the common-sense, essentially hedonistic world-view which Mr. Wells puts forward, hardly a human creature is willing to shed a pint of blood. . . . Wells was, and still is, quite incapable of understanding that nationalism, religious bigotry and feudal loyalty are far more powerful forces than what he himself would describe as sanity. Creatures out of the Dark Ages have come marching into the present, and if they are ghosts they are at any rate ghosts which need a strong magic to lay them. The people who have shown the best understanding of Fascism are either those who have suffered under it or those who have a Fascist streak in themselves. A crude book like The Iron Heel, written nearly thirty years ago, is a truer prophecy of the future than either Brave New World or The Shape of Things to Come. If one had to choose among Wells's own contemporaries a writer who could stand towards him as a corrective, one might choose Kipling, who was not deaf to the evil voices of power and military 'glory'. Kipling would have understood the appeal of Hitler, or for that matter of Stalin, whatever his attitude towards them might be. Wells is too sane to understand the modern world.
"Too sane to understand the modern world" is a phrase that might be applied to various forms of technocratic optimism, bland scientism, centrist meliorism, etc. (I suspect the next six months will turn out to be crucial in this regard).
I have more thoughts on the general topic but want to hear yours.