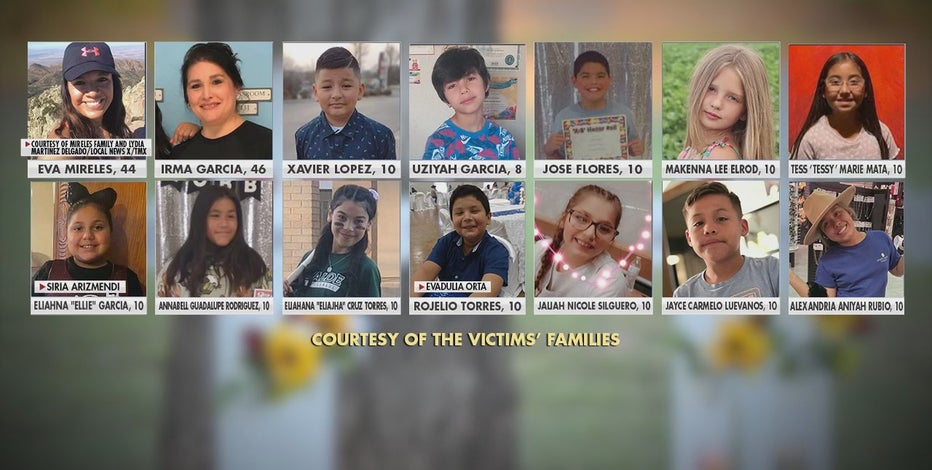 Texas Department of Public Safety Director Steven McCraw said there were at least two calls to 911 from children during the deadly shooting at Robb Elementary School.

He laid out one of the calls. McCraw did not provide the name of a girl who called and did not release the audio, saying it's better that he reads it "than you listen to it."

Here's the timeline from him:
A 911 call came in from a girl in room 112 at 12:03 p.m. local time.
The call lasted one minute, 23 seconds. She identified herself and her location in a whisper.
At 12:10 p.m. local time she called back and said there were multiple dead.
She called back at 12:13 p.m. local time and again at 12:16 p.m. local time to say there were "eight to nine students alive," McCraw laid out.
At 12:36 p.m. local time, McCraw said that on a 911 call, two or three shots could be heard.
The student called back "and was told to stay on the line and be very quiet," McCraw said.
At one point, the girl said she could hear police nearby.
At 12:51 p.m. local time, McCraw said the call got "very loud" and sounded like officers were moving children out of the room.
It's too bad that we're not in Japan, where all these men would now be expected to kill themselves.
Keep in mind that McGraw is almost certainly still lying, and that even this version is a distortion of the unimaginable truth.
Anyone who doesn't treat any Republican they have contact with as a total pariah is complicit in this.
. . .