A tortured reading of the evidence
Comments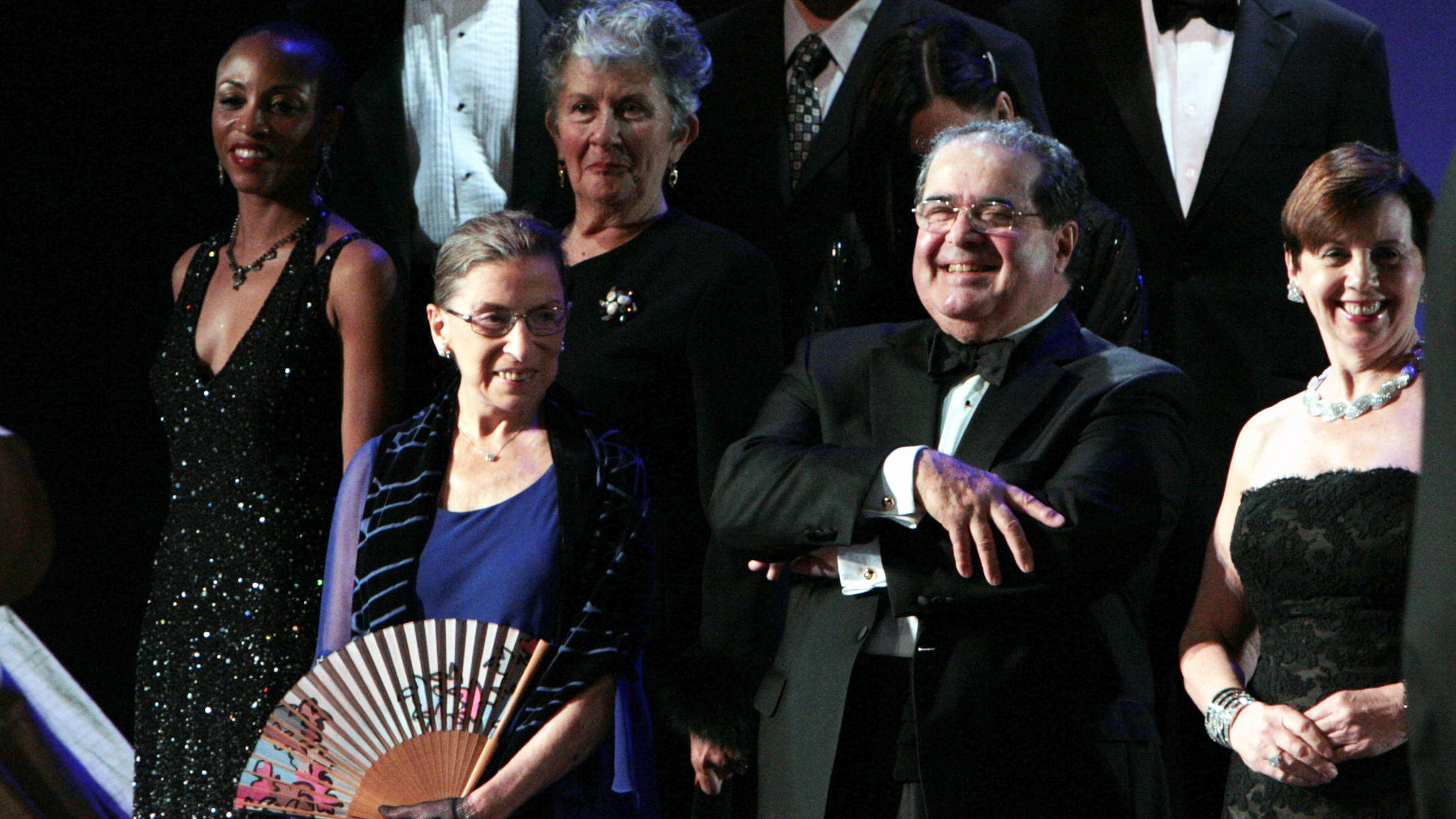 We've got a thing . . . going on:
Justice Clarence Thomas on Friday expressed dismay at the recent leak of a draft Supreme Court opinion that would strike down Roe v. Wade, comparing it to "an infidelity" and saying it has changed the culture of the nation's highest court."

The institution that I'm a part of, if someone said that one line of one opinion would be leaked by anyone, you'd say, 'Oh, that's impossible. No one would ever do that.' There is such a belief in the rule of law, a belief in the court, a belief in what we were doing that that was verboten," Thomas said. "It was beyond anyone's understanding, or at least anyone's imagination, that someone would do that."
It sure is terrible when people act the Supreme Court is just another political institution!
The comments from the 73-year-old justice were delivered at an "Old Parkland Conference" event sponsored by the right-leaning American Enterprise Institute in Dallas. The remarks echoed those he had made earlier this month in Atlanta, when he said government institutions shouldn't be "bullied" into delivering what some see as the preferred outcome.
Oh.
If I were an extremely lazy and hungover screenwriter, the next thing I'd have spew from my laptop would be something very much like this:
Thomas was interviewed by former law clerk John Yoo, a law professor at the University of California at Berkeley and a senior fellow at the American Enterprise Institute, during a dinner event at the three-day conference focused on challenges facing Black Americans.
A war criminal of the highest degree interviews somebody who has dedicated his career to destroying every civil rights advance of the last 150 years, and what they're talking about is internal institutional etiquette, because of course they are.
A rational system of decision making would require SCOTUS draft opinions to be published ahead of time, for public comment, like draft legislation, instead of our current obscurantist rigamarole.
Also too, what really matters right now is whether Clarence Thomas's working environment is collegial enough for his tastes:
Asked by a member of the audience how Americans and Congress could better foster friendships despite differing ideologies, like the friendship between the late Justices Antonin Scalia and Ruth Bader Ginsburg, Thomas replied, "Well, I'm just worried about keeping it at the court now. This is not the court of that era."

Thomas, who was appointed in 1991 and sat on the bench with 1993 appointee Ginsburg for nearly 30 years, said, "We actually trusted each other. We may have been a dysfunctional family, but we were a family, and we loved it. I mean, you trusted each other, you laughed together, you went to lunch together every day, and I can only hope you can keep it."
A country club, if you can keep it.
"I do think what happened at the court is tremendously bad," Thomas said. "I wonder how long we're going to have these institutions at the rate we're undermining them, and then I wonder when they're gone or they are destabilized, what we'll have as a country — and I don't think that the prospects are good if we continue to lose them."
I have to say I do agree with every single word of this.
The leak of the draft opinion is itself of course a trivial issue and a distraction, which I more than suspect was half the reason for doing it, with the other half being locking in the votes in the majority. Here's an aspect of this particular little soap opera that I haven't seen discussed: The venue that got the leak.
If the leak came from a liberal clerk or from one of the three non-reactionary justices themselves, it would be quite strange that it ended up going to Politico, rather than the Times or the Post, which would be the obvious places to place something like that. But if it came from a right wing source, Politico makes all sorts of sense. Unlike the Times or the Post, it isn't a fetish object of generations of right wing obsessional hatred — the Liberal Media!!1!! — but it isn't an obviously right wing publication either, which, from the perspective of a right wing leaker, makes it just about perfect.
Amidst the prime purveyors of savvy centrism is just where you would want to place this thing, if you were a conniving little fascist weasel, and that's who I would put my money on in regard to the identity of the leaker, although I doubt we'll ever find out one way or another.
In any case this is a stupid side issue which continues to distract from the real story, and yes I realize continuing to discuss it at all just helps some people play their little games, so don't bother to point that out.