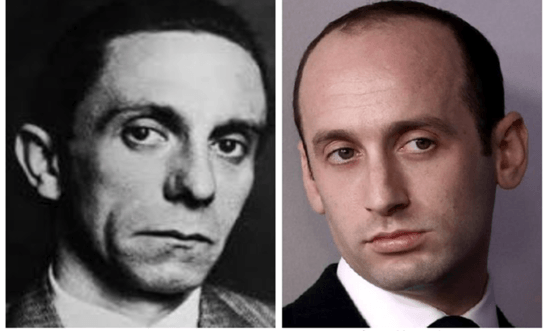 Or maybe I did:
Stephen Miller seemed floored by the idea, raised during a fall Cabinet meeting in 2018, of  keeping open the doors for Afghan allies and other Middle East refugees to enter the US.  "What do you guys want?" Miller, then a top adviser to President Donald Trump, asked incredulously, according to one person in the room. "A bunch of Iraqs and 'Stans across the country?" His words stunned many in the meeting, but they were no accident. Under Miller's guidance, several sources told CNN, the Trump administration was purposefully slow-walking the entry of all refugees — including allies who aided American soldiers in Afghanistan.

Now, after the end of America's longest war, "the majority" of Afghans who worked for the US during its two-decade military campaign have likely been left behind in Afghanistan, according to State Department estimates, at the mercy of the country's new Taliban regime. And Republicans are criticizing President Joe Biden for the chaotic withdrawal and for vetting allies too loosely.
Personal to reporters: when Republicans pretend to believe that Joe Biden isn't getting nearly enough people out of Afghanistan, and then pivot to claiming that Joe Biden evacuated way too many people from Afghanistan, you don't have to take them seriously coming or going!