Autumn begins in Bristol, Connecticut
Comments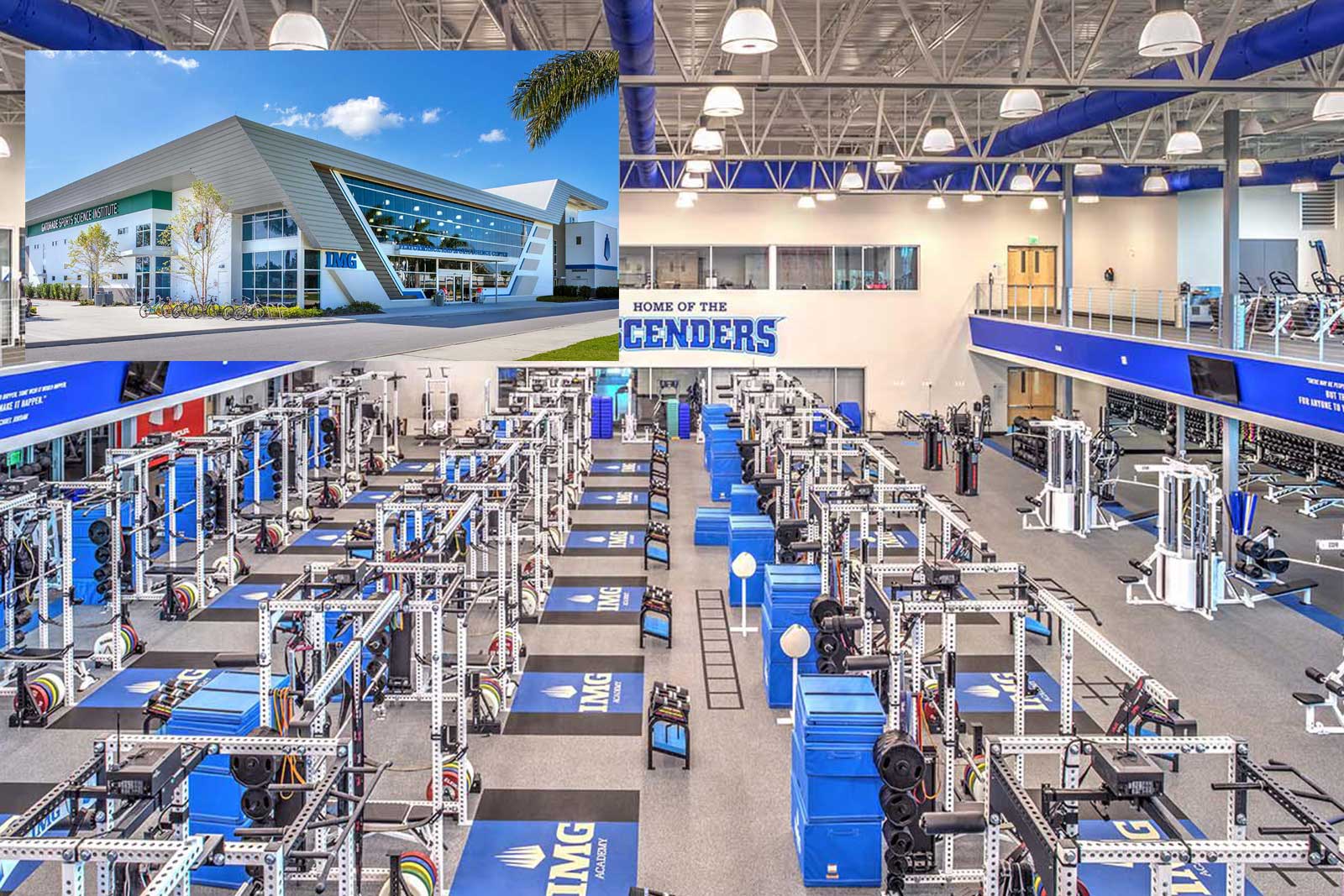 This story is absolutely bonkers.
To summarize: ESPN's main channel, the flagship station of a multi-billion dollar sports broadcasting empire, televised a football game between two "high schools" on Sunday afternoon.
One of the teams was IMG Academy, which is a finishing school for top high school football prospects, along with top athletes from many other sports. (Check out the "module" on "high-performance parenting." Everybody involved with this place should be arrested and thrown in prison, until we can figure out what the hell is going on.)
The other was Bishop Sycamore, an apparently fictitious institution, which by contrast achieves the almost impossible task of making IMG look like a wholesome educational experience.
Bishop Sycamore doesn't appear to actually be a high school in even the most attenuated sense. It's an "online charter school," putatively located in the football-crazed center of Ohio high school football, but nobody involved in Ohio high school football (a world at best only slightly less insane than Texas high school football) has ever heard of it:
The school's "website," which deserves mocking quotations, has a blank page in its "about us" section, makes zero mention of education whatsoever, but does have a blog … that's basically a recipe for football players to get noticed by recruiters.

So, while technically listed as a "school," almost nothing is known about Bishop Sycamore. The school is not listed in the directory of the Ohio High School Athletic Association. We know the team exists, we know it played last season and this was the start of its second year — the rest is all mystifying.

Where this really became alarming is when people began digging into the school more. On Friday Bishop Sycamore played Sto-Rox High School in Pennsylvania, losing 19-7. A highlight was posted from the game of a player, which was retweeted by the Bishop Sycamore Twitter account.

So, this meant that by all accounts players from Bishop Sycamore, an online school with no paper trail, appears to have lied to ESPN about having top-caliber athletes so it could play TWO GAMES IN THREE DAYS, ONE OF WHICH WAS AGAINST THE BEST SCHOOL IN THE COUNTRY. And, before you assume this was a JV team or some other loophole, Ben Koo of Awful Announcing looked into both games, and discovered alarming details.
And there's more:
The answer to the question of how ESPN got scammed this badly is that the network relied on a third party, Paragon Marketing Group, to set up this "game," and obviously didn't ask any questions about what they were getting from their "partner."
At a minimum, it's criminally negligent to allow high school-age kids, assuming there are some teenagers playing for "Bishop Sycamore," to play two football games in three days, let alone against the proto-NFL prospects that hone their skills at IMG (The reason IMG doesn't play a normal schedule is that a non-sociopathic coach at a normal high school won't allow his players to endanger themselves against a roster made up exclusively of top college and pro prospects).
There are times when it seems everything in this country is devolving into a practically open scam, with the only rule governing any of this is that nobody should ask any questions about what's actually going on.