This is what happens when you ignore the Constitution and allow foreigners to run for president
Comments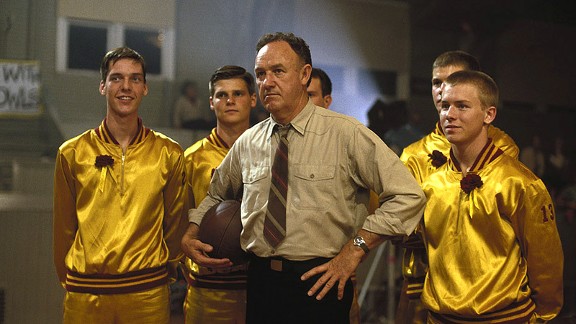 Look, I've got nothing against Canadians. They're good fine people, most of them anyway, living in the great white north and cracking open a cool 16oz. Molson while listening to the Guess Who or maybe Celine Dion, and lingering over a Tim Horton's donut (a jelly).
But what if I decided to run for president of Canada, or king, or whatever their Head Man is called? Would it be OK if I talked about what a huge hockey fan I was, even though I referred to the vulcanized disc with which Mike Howe and Steve Gretzky and Johnny Orr performed their respective brands of magic as the "hockeyball?" I think not:
Ted Cruz has repeatedly stated his devotion to the classic movie "Hoosiers." In fact, he even held a rally Tuesday night in the gym where the iconic movie was filmed. Yet he stumbled a bit when it came to basic basketball terminology.

"The amazing thing is, that basketball ring in Indiana, it's the same height as it is New York City and every other place in this country," Cruz said during the rally, according to video from the scene.

Traditionally, we call that a "hoop" here in Indiana.