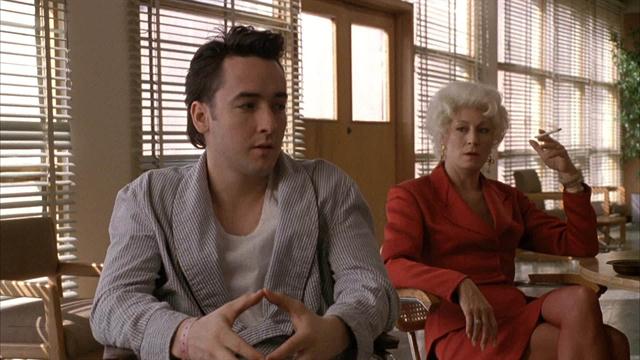 The Michael LaCour affair reminds me that I know of several flat-out crazy and/or evil people who have managed to make it big in the academic world. Or maybe this is just an observation about the world in general. In any case academia seems to have its own peculiarities, some of which are illustrated by the following story.
X and Y are both on the market for an entry-level academic position. For various intellectual, sociological, and psychological reasons they are to a significant extent rivals for the same tenure-track slots, which are very scarce and extremely competitive.
X and Y both get initial interviews at Very Prestigious University (hereinafter VPU). Y gets a second interview at VPU; X does not. X then tries to destroy Y's chances of getting a job at VPU, by engaging in an astonishingly malicious fraud, which among other things involves inventing supposed harsh criticisms of Y's work, and attributing these imaginary criticisms to members of the faculty at VPU.
Y doesn't get the job at VPU. It turns out that, for reasons not relevant here, Y not getting the job wasn't actually caused by X's fraudulent scheme. Still, under slightly different circumstances the scheme could have had its intended effect. (The analogy with the LaCour matter would be if the paper had been rejected by Science, and then the fraud had been discovered before it was submitted elsewhere).
By the end of the hiring season, Y has gotten a tenure-track job at another school, while X has gotten a position at Fairly Prestigious University. At this point Y knows about X's fraudulent scheme, but doesn't know X's identity. Just after X and Y start their new jobs, Y finds out who X is.
Y consults with various academic mentors. This process leads to these events coming to the attention of Prof. A, who threatens to out X if X does not acknowledge X's guilt to Y, and to X's new employer, FPU. X then confesses to Y and to FPU.
X and FPU then enter into an agreement. X agrees to leave FPU, and FPU agrees not to disclose what X has revealed to FPU about X's fraudulent scheme to destroy Y's job prospects at VPU. (FPU also agrees not to reveal the existence of any agreement between FPU and X).
By the end of the academic year, X has secured a new job at Got Played University. X gets this job with the help of glowing recommendations from various people at FPU, who know why X is leaving FPU. At this point nobody at GPU knows anything about the true circumstances of X's departure.
Four years later, X is a Rising Young Star, and is up for early tenure. X has now gotten into a bizarre fight with another member of GPU's faculty, which results in X filing a frivolous complaint with a government agency against this faculty member. This faculty member has many friends throughout academia, at least one of whom knows the story of X and Y. The friend provides a detailed account of the incident to GPU's dean.
The dean calls the dean at FPU, to try to confirm the story. The dean at FPU refuses to discuss the matter (or the existence of any such matter etc. etc.). GPU's dean then decides that he can't pursue the matter further, because all he has to go on is a second-hand story from somebody at another institution who won't go on the record about any of this. (GPU's dean actually knows Y personally, but does not contact Y). X then receives tenure at GPU.
There are several other baroque or perhaps gothic twists to this little tale. Here are just a couple:
At the same time X is going through the tenure process, A decides to use X – who he doesn't actually know — to attack Z, an anonymous internet critic of both A and X. A accuses Z of engaging in behavior similar to that which X engaged in toward Y, although Z's behavior is "similar" only in the same sense that taking a questionable tax deduction is similar to robbing someone at gunpoint.
A has discovered Z's identity, and decides to disclose it to X, even though back when A was threatening to expose X's fraudulent scheme, he speculated both about X's mental health, and about what effect exposing X would have on X's apparently fragile mental state. A probably suggests (this is speculative) to X that X file an administrative complaint against Z. In any case, A praises X in a public and fulsome way for pursuing this course of action. (When praising X A does not, needless to say, reveal that he knows X has engaged in vastly worse behavior than anything Z has done).
While pursuing this administrative action against Z — which, like X's complaint against X's colleague at GPU, ends up going nowhere — X publishes a number of polemics upbraiding Z and others for engaging in the same general type of malfeasance that X had committed against Y, although again, X's behavior was exponentially worse. (Recall that X is doing all this at the very same time X is going through the tenure process).
I've confirmed the details of the story with three different people who had first-hand knowledge of the events. I also spoke to GPU's dean, and asked him what he planned to do if he learned X was under consideration for a job at another school. He told me he would have to think long and hard about that.
On one level, I can't really blame him that much for his ambivalence. After all, there are dozens of people – certainly most everyone at FPU and GPU, and of course Y – who know much if not all of this story, and yet it remains off the official record. Why? For one thing, X is an obsessively ambitious person, of apparently questionable mental stability, and who wants to get tangled up with somebody like that, especially once the person has tenure and is close to unfireable?
For another, rationalizations in these situations are always at hand: while it's true X's behavior, had it been known at the time, would have absolutely barred X from ever getting a tenure-track job, maybe it was an otherwise inexplicable one-time act, brought on by exogenous factors which have since been dealt with, cured, or what have you. (This seems to me about as likely as Michael LaCour having been a scrupulously honest fellow until he suddenly had some sort of breakdown, but whatever).
Anyway, I'm not going to attach names to this story, at least not at this time, in part because a couple of at least mostly innocent bystanders have asked me not to. For what it's worth, in my view the single biggest villain in all this – that is if we assume on principles of interpretive charity that X and A are more crazy than evil — is FPU, and especially its dean, who agreed to offload X onto GPU by covering up an incident which should have permanently precluded X from getting hired for any academic job. But there's more than enough blame to go around.
Finally, this matter, like the LaCour affair, raises questions about how common these sorts of breakdowns in systems designed to protect academic integrity are. As in the case of LaCour, this story illustrates that institutions like academic tenure must function to a significant extent on the basis of an assumption that those participating in the process are doing so in good faith, even when doing so is inconvenient or costly to them.
It was obviously convenient for FPU to lie to GPU about X, and it would have been costly, in various at least short-term senses, for GPU to deny X tenure after they discovered what FPU had hidden from them. And so here they, and we, are.