Celebrity Apprentice President (Update)
Comments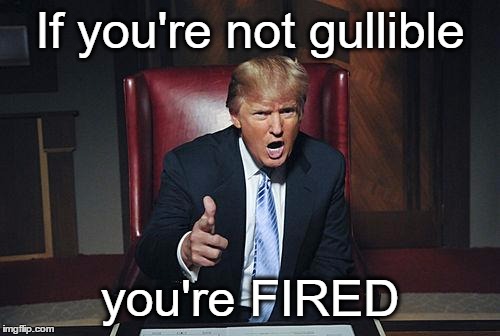 Being president is haaaaaard. For Republicans.
House Speaker Paul Ryan wants the American people to know that they should excuse Donald Trump's multiple, ongoing failures during his presidency because he is "new to this."

Ryan made his remark about Trump during his weekly news conference, conducted while former FBI director James Comey was detailing how Trump repeatedly leaned on him to obstruct justice in the agency's probe of former National Security Adviser Michael Flynn.

"The president's new at this," Ryan claimed. "He's new to government, and so he probably wasn't steeped in the long-running protocols that establish the relationships between DOJ, FBI and White Houses. He's just new to this."
What a pity it is the Orange Clown has to figure out all of this complicated government stuff on his own. No wonder he sent people out of the room so he could talk to Comey alone. He didn't want them laughing at his naivety. #Unfair!
This defense may or may not sit well with tRump, who seems to hate taking responsibility for anything that goes wrong as much as he hates anything that implies he's less than perfect.
But that would be Ryan's problem.
Update: The above linked article provides a few examples of times Republicans called Obama inexperienced, but commentarian Ronnie James, DO has provided Ryan's follow up to his Don't blame the new kid remark:
"You said the President is new at this, he's not steeped in the long-running protocols," one reporter followed up later in the briefing. "He has a staff. He has a White House counsel. Why is that an acceptable excuse for him?"

"I'm not saying it's an acceptable excuse. It's just my observation," Ryan said.

"So there's nothing — is this something that should be corrected?" the reporter asked.

"He's new at government, and so therefore I think that he — he is learning as he goes," Ryan responded.