Can Cooley Law School survive?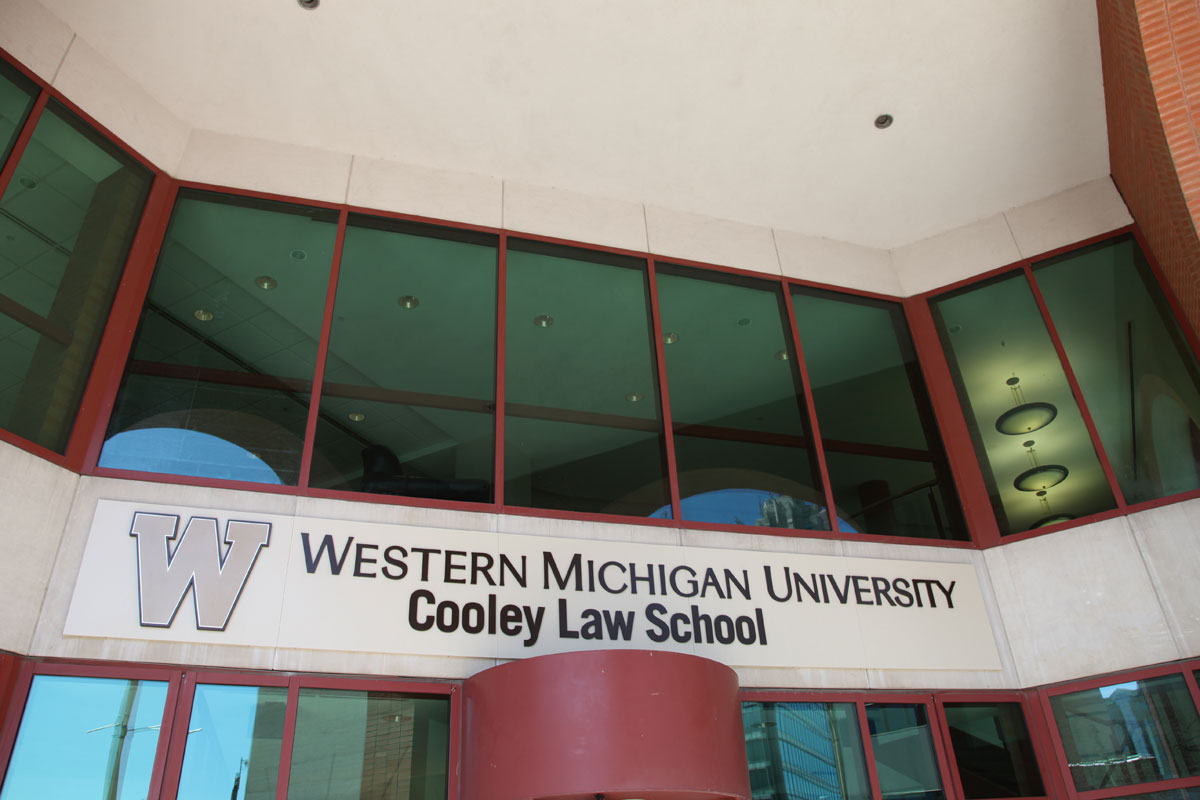 Back in the bad old days of the law school scam, Thomas Cooley Law School was practically a byword for everything that was wrong with bottom tier ABA law schools: It charged high tuition to students with the kind of marginal qualifications that predicted many of them would have trouble passing the bar, and/or getting jobs as lawyers after they graduated.
It's not surprising that the law school crisis/reform movement hit Cooley especially hard. The school went from being by far the largest law school in the country, with 4,000 JD students in 2010, to 591 JD students last fall. Tuition revenues naturally cratered, from $157 million in 2011 (2022$), to $22.6 million last year.
In 2014 the school fired 60% of its faculty, closed several of its campuses, and entered into a rather strange relationship of convenience with Western Michigan University — an R-2 institution that agreed to let Cooley call itself Western Michigan University Law School, even though the two institutions remained otherwise unconnected in terms of either finances or academic structure. I guess the idea was that WMU would get to claim it had a law school to go along with its brand new medical school, and Cooley would lend itself some cheap respectability, by entering into a purely nominal relationship with a research university. This arrangement didn't work out at all, and three years ago WMU's governing board voted to require Cooley to drop the WMU name as of this November, although apparently Cooley has gone ahead and dropped it already.
Anyway, I was perusing Cooley's 990 tax forms in the Thurmond Street library, and noticed that the school has reported losing $28 million over the last two years, while its net assets declined from $102 million to $58 million between 2020 and 2022. The schools assets consist of its buildings, which it values at around $60 million after depreciation, and about $70 million in financial instruments, that make up the endowment. Its main debt is about $60 million in outstanding bonds.
Which made me wonder: How long can the school survive, given its present trajectory? How does a current operating deficit of around $14 million per year interact with $58 million in remaining net assets, in terms of a good old fashioned economic existential crisis? After having reduced its full time faculty from a high 108 in 2011 to 41 as of last fall, it doesn't appear that there's a whole lot more that can be done in reducing fixed costs (I note the ex-dean has been paid $500,000 per year by the school for several years now. I wonder how long that cozy arrangement is scheduled to stay in place?).
I'm curious as to peoples' thoughts about how viable of an operation this is at this point.
On a related note, the University of La Verne's law school has just lost its ABA accreditation, which means that 10 of the 205 ABA approved law schools that existed as of seven years ago have now either gone out of business, lost their ABA accreditation, or in one case merged with another law school. What are the odds that Cooley, the Platonic ideal of a predatory law school, joins that list in the near future?