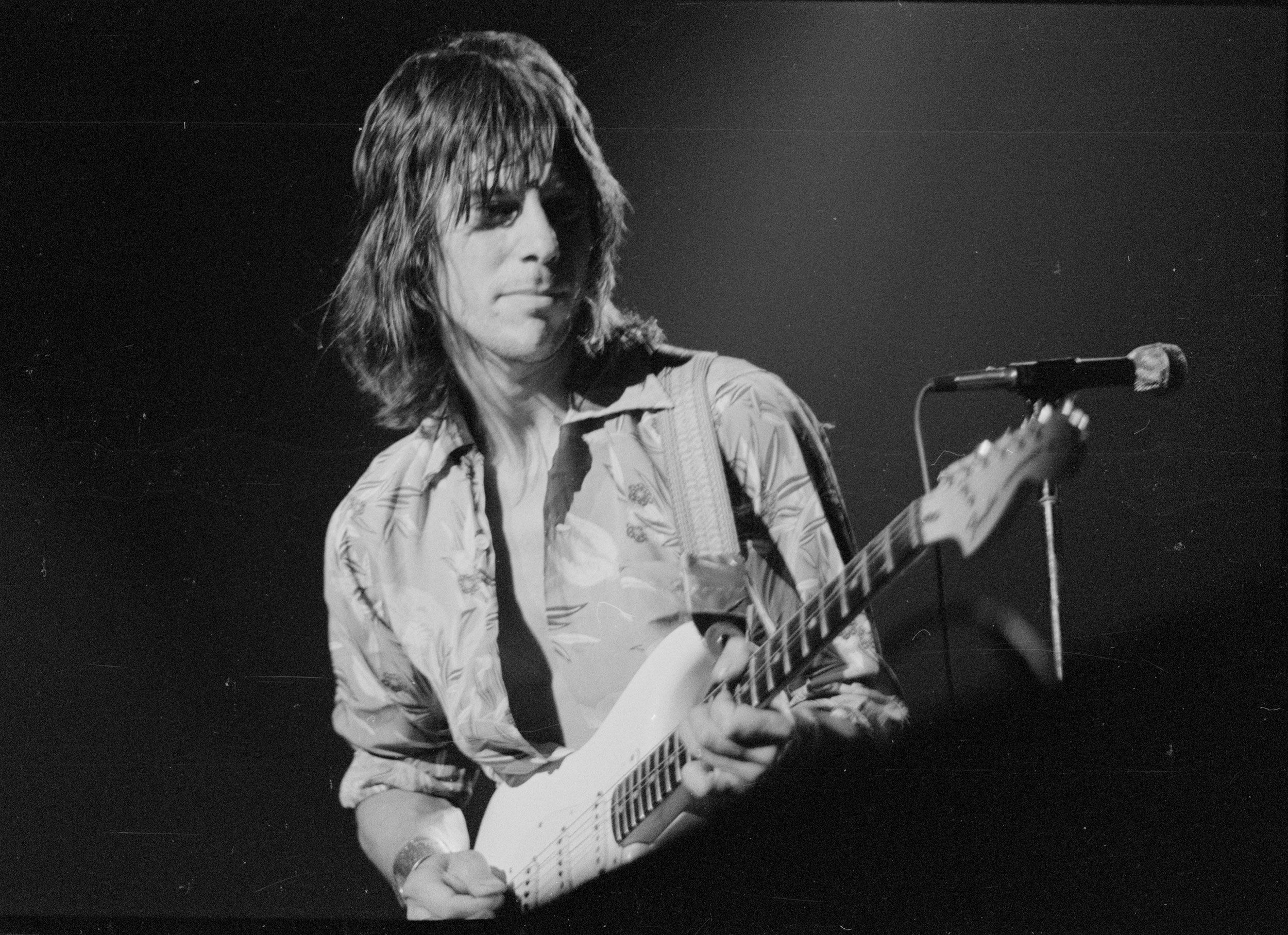 Legendary guitarist Jeff Beck has died at 78. Beck first came to prominence when he was recruited by Jimmy Page to replace Eric Clapton in the Yardbirds (quite a guitar lineup there). Less famous than his original bandmates, he was revered by several generations of musicians for both his technical virtuosity and his eclectic genre-stretching career.
My favorite Beck vignette: In 1972 he let Stevie Wonder, who was 21 at the time, know how much he admired his music. Wonder invited Beck to take part in the recording sessions for what would become the Talking Book album. At their first session together, Beck started playing a riff on a drum kit, and Wonder asked him to just keep repeating it. Wonder then improvised the entire song "Superstition" over the riff on the spot.
RIP
Commenter Medrawt:
I have sometimes come to the (musical) defense of some of Beck's British contemporaries when accusations of being overrated morph into accusations that they were never good at all … but as a guitar player he was the best of them, even before it was clear he would continue to evolve his style in a way none of his peers did.

Actually, very few star instrumentalists travel the kind of stylistic journey Jeff Beck did, in any genre; not just traversing genres but innovating within his own playing until some of the defining features of his approach in the last thirty years (fingerstyle, aggressive-yet-melodic use of a whammy bar) were completely absent on the records that made him famous. Other melodic attributes were constant through a 60-year career: a slippery sense of phrasing and an ear for integrating clanging dissonance into soaring melodies.

Clearly I loved Beck the guitar player, but – and I'm not trying to lay down any absolutes – I kind of didn't love Beck the recording artist. The comp here, more than Clapton, is Jimmy Page. I really like a lot of Page's guitar playing, but would never put him on the same tier as Beck as an improvising soloist. But Page's other relevant attributes – riff writing, arranging, studio production, the social intelligence and ability to avoid self-sabotage that meant he kept a great band together for a decade – Page was way better than Beck at those things, and so one guy was the guitarist in Led Zeppelin and the other guy put together multiple iterations of bands with "Beck" in the name that recorded some good songs and some blah songs and fizzled out. The move into sorta-fusion presaged when I think his career really came together, when he cast his guitar as the "singer" in a variety of instrumental settings.

He was unique and creative and brilliant and I'll miss him.