Chamber of Commerce: it is illegal for the Consumer Financial Protection Bureau to protect consumers
Comments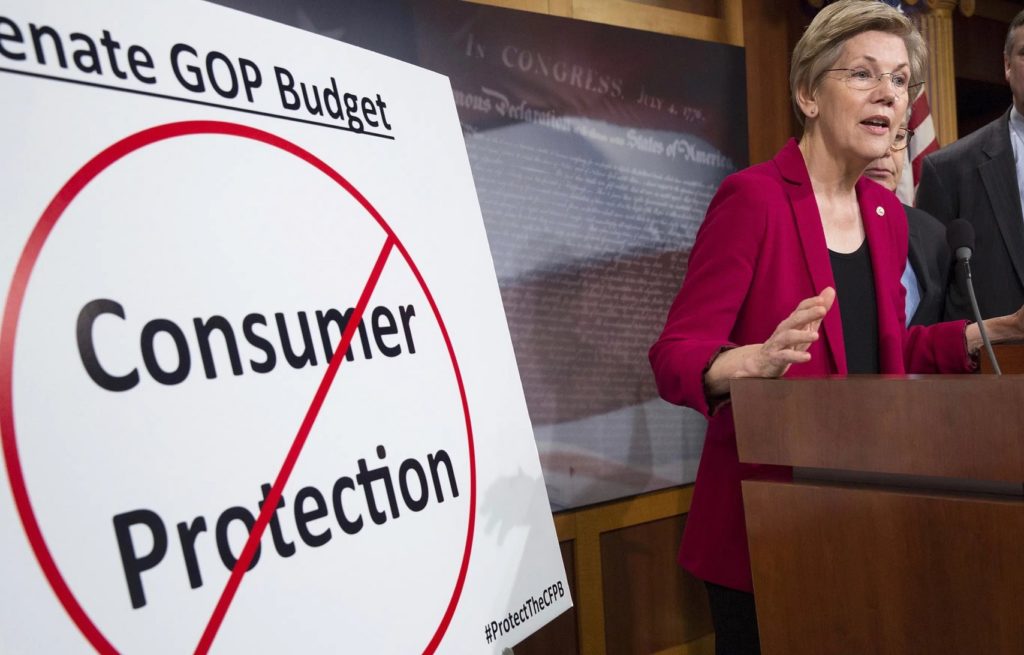 Another lawsuit trying to stop the Biden administration from using the tools explicitly given to it by Congress to fulfill the goals that Congress had when it passed the legislation:
Business groups sued the Consumer Financial Protection Bureau over a recent move by the agency to combat potential discrimination in banking services, as legal battles between industry and Biden administration regulators are beginning to intensify.

The U.S. Chamber of Commerce, American Bankers Association and several other trade groups Wednesday asked a federal court in Texas to stop the CFPB from looking for discriminatory behavior when conducting routine examinations of financial firms.

They said the agency overstepped its authority when it indicated in March that discrimination in offering financial services could trigger liability under a law that prohibits "unfair, deceptive and abusive acts and practices" in consumer finance. The agency implemented the policy through changes to its examination manual rather than by proposing a rule and seeking public comment, a process plaintiffs say it should have followed.

The CFPB didn't immediately respond to a request for comment Wednesday.

Federal statutes prohibit discrimination in lending on the basis of race, religion, sex or other factors. But in the case of other financial products—such as bank accounts—it is less clear whether such laws apply.

In updating the CFPB's examination guidelines in March, CFPB Director Rohit Chopra said that it "is unambiguously unfair" for a person to be denied access to a bank account because of their religion or race. As a result, the CFPB said it planned to scrutinize financial firms' decisions in advertising, pricing and other areas to ensure they are "appropriately testing for and eliminating illegal discrimination."

Challenged by Senate Republicans over the move in a hearing in April, Mr. Chopra said the CFPB was guided by decades of precedent over what constitutes unfairness. He said the examination manual is a transparency tool that tells financial institutions exactly what the agency would be looking for in reviewing their compliance with law.

Mr. Chopra has embraced rhetoric and tactics some other bureaucrats view as out of bounds, pushing the agency to be more adversarial to financial firms than it was during the Trump administration.

"The CFPB is pursuing an ideological agenda that goes well beyond what is authorized by law," said Neil Bradley, the U.S. Chamber of Commerce's chief policy officer. He said the CFPB's updated guidelines are "creating legal uncertainty that will result in fewer financial products available to consumers."
You see, when the CFPB tries to protect consumers, it is being "ideological," while when it does nothing it is being impartial. It's very simple!
Since the core view of the current Supreme Court majority is that it is illegitimate for Democratic administrations to govern, however, I wouldn't bet against the suit succeeding.