Don't cross the Wirecutter picket line
Comments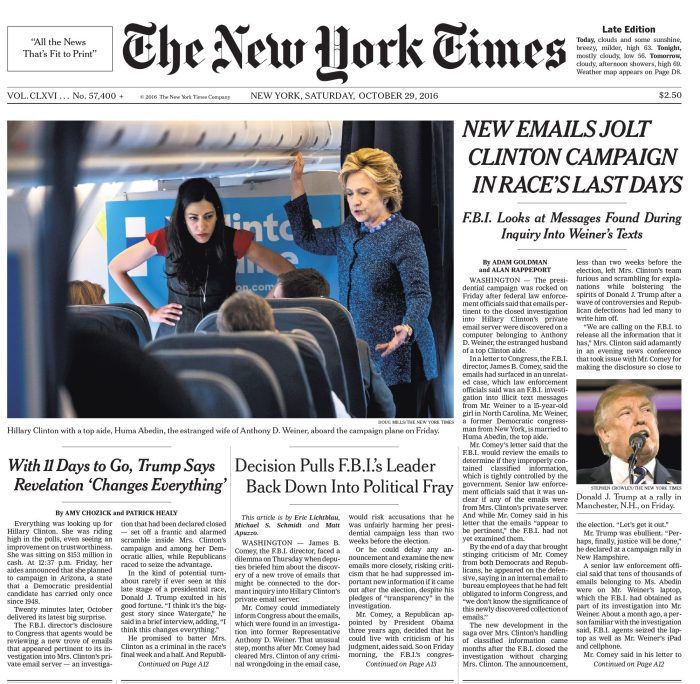 The journalists at The Wirecutter are on strike, so you shouldn't use their affiliate links to by products this weekend:
The union is asking readers to not shop through Wirecutter during the strike, which is intended to end on Tuesday, spanning some of the peak online shopping days of the year.

Management is not happy. In the Times all-company Slack, David Perpich, whose title is head of standalone products, which means he oversees things like Wirecutter and the Cooking product — and whose grandfather is Arthur Ochs Sulzberger — posted a message saying that, while the institution understood the right to strike, management was "disappointed."

[…]

Many Wirecutter staff realized early on that their Times colleagues weren't as excited about their arrival, even as the then-CEO extolled at sale time that Wirecutter "embodies the same standards and values that are the pillars of our own newsroom." But Wirecutter was always treated as a second-class citizen, isolated in its own Slack, its own offices, and its own reporting structure under Perpich. It never joined the newsroom, and its work was openly sneered at by some longtime staffers. Many Times staffers don't believe their work is journalism at all. The pay scale, as well, is substantially different from Times salaries. Even Times fellows, which are yearlong full-time jobs in the newsroom designed to train emerging journalists, receive a significantly higher salary than the starting rate for Wirecutter writers.

The reason the union is asking readers to not buy through the site is that the company's main revenue base has always been from referral fees from sales on sites like Amazon. Recently, Wirecutter has become part of the Times' subscription offerings, and also, the future of affiliate revenue is always cloudy, as much of it depends on the whims of Jeff Bezos. Subscribers and their retention is the most important thing to the business side of the Times, according to its chief executive. Wirecutter recruited 10,000 subscribers in its first month behind the paywall.
To state what should be obvious, the idea that what the Wirecutter does isn't real journalism is absolutely absurd. Careful research and informed judgment about consumer products is a very valuable service that requires a lot of work and knowledge to do well. And this would be true even before we get to things like how little the Times did to meaningfully inform voters during the election campaign that is about to result in the end of reproductive freedom in America. It's long past time for these journalists to be compensated fairly, so respect their picket line.