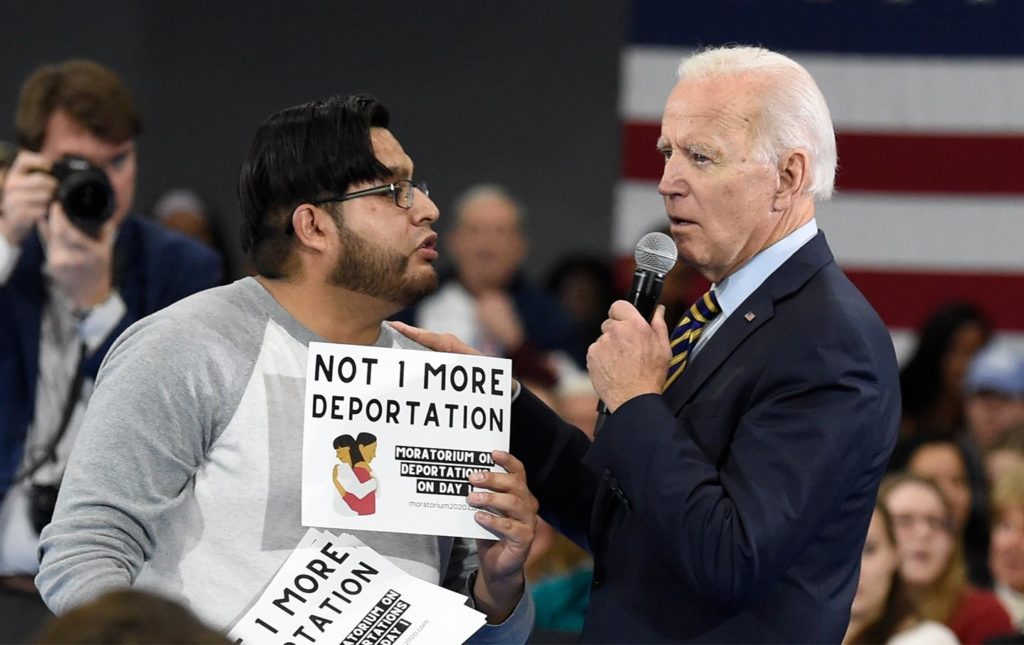 In another sign of Biden's indifference to immigration as an issue, he has not revoked Trump's use of public health measures as a reason for mass deportation.
President Joe Biden said during his speech before Congress on Wednesday night that there is "no wall high enough to keep any virus out."

But he has kept in place a Trump-era policy that effectively put up a wall to the vast majority of migrants arriving on the southern border over the last year on the grounds that they could spread Covid-19, even though they may have legitimate claims for humanitarian protection.

Last March, at the outset of the pandemic, former President Donald Trump invoked Title 42, a section of the Public Health Safety Act that allows the US government to temporarily block noncitizens from entering the US "when doing so is required in the interest of public health."

The policy has allowed US immigration officials at the southern border to rapidly expel more than 618,000 migrants. Though Centers for Disease Control and Prevention (CDC) scientists initially opposed the policy, arguing that there was no legitimate public health rationale behind it, then-Vice President Mike Pence ordered them to follow through with it anyway.

Nearly 100 days into his first term, Biden so far has not overturned the policy, despite outcry from immigrant advocates and humanitarian groups who say that it prevents migrants from exercising their right under US and international law to seek asylum.

Biden has carved out some exceptions: In addition to admitting unaccompanied children, the administration has started processing 28,000 people who were sent back to Mexico to await their immigration court hearings in the US under a Trump-era program known as the Migrant Protection Protocols, or the "Remain in Mexico" program. The US also started admitting many families to the US last fall after a change in Mexican law limited the country's capacity to detain those with young children.

The Biden administration has offered little in the way of justification for keeping the policy in place. A senior administration official said earlier this month that they are merely "complying with a CDC order," and CDC spokesperson Belsie González told Vox that the agency does not discuss such pending regulatory decisions.
This is just not OK. We have to push Biden a lot harder on immigrant justice.