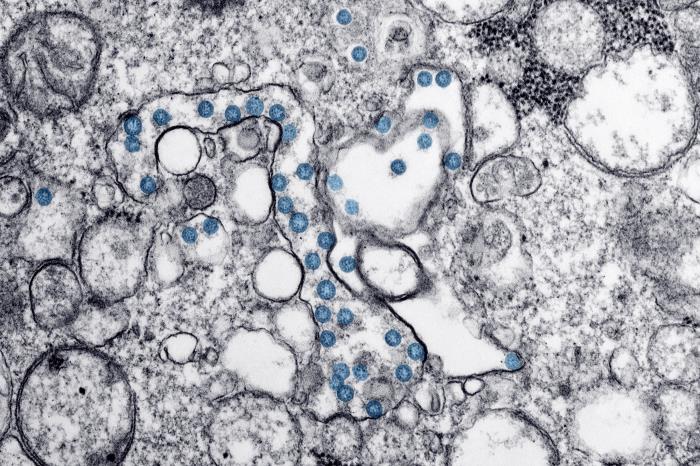 On January 19, 2020, a 35-year-old man presented to an urgent care clinic in Snohomish County, Washington, with a 4-day history of cough and subjective fever. On checking into the clinic, the patient put on a mask in the waiting room. After waiting approximately 20 minutes, he was taken into an examination room and underwent evaluation by a provider. He disclosed that he had returned to Washington State on January 15 after traveling to visit family in Wuhan, China. The patient stated that he had seen a health alert from the U.S. Centers for Disease Control and Prevention (CDC) about the novel coronavirus outbreak in China and, because of his symptoms and recent travel, decided to see a health care provider.

[…]

Given the patient's travel history, the local and state health departments were immediately notified. Together with the urgent care clinician, the Washington Department of Health notified the CDC Emergency Operations Center.

[…]

On January 20, 2020, the CDC confirmed that the patient's nasopharyngeal and oropharyngeal swabs tested positive for 2019-nCoV by real-time reverse-transcriptase–polymerase-chain-reaction (rRT-PCR) assay. In coordination with CDC subject-matter experts, state and local health officials, emergency medical services, and hospital leadership and staff, the patient was admitted to an airborne-isolation unit at Providence Regional Medical Center for clinical observation, with health care workers following CDC recommendations for contact, droplet, and airborne precautions with eye protection.9
Jan. 19, 2021
.
Before tackling those challenges, Biden's first stop in Washington, DC, will be at a memorial honoring the nearly 400,000 Americans who have died from Covid-19, with 400 lights illuminating the Lincoln Memorial Reflecting Pool. Hundreds of towns, cities and communities across the country plan to join in the solemn tribute with lighting ceremonies of their own at buildings from the Empire State Building in New York to the Space Needle in Seattle, Washington.

Biden will be joined by his wife Jill Biden, Vice President-elect Kamala Harris and her husband Doug Emhoff. Cardinal Wilton Gregory, the archbishop of Washington, will deliver the invocation and gospel singer Yolanda Adams will perform "Hallelujah."
There are a lot of things I could say about this, and maybe I'll say some of them later. But today, I just want to say that I hope everyone is doing all right. If you're worried that you or someone you know will get sick, I hope you find a sense of security. If you're recovering from it, I hope you continue to get better. If you're grieving the loss of a loved one to this disaster, I hope you find peace. Take care, J.