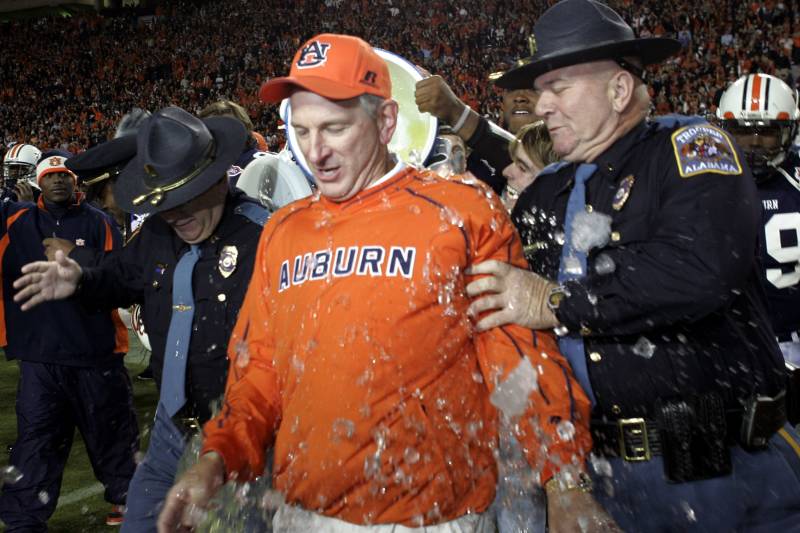 Alabama Republicans ran a natural experiment to test the thesis that "literally anybody but a child molester in an off-year race could win a Senate election as a Republican in this state," with the answer being the affirmative:
Tuberville — or "Tubs," from his college football coaching days — is the Republican senator-elect from Alabama, and he's proposing to object to the election results in the Senate on Jan. 6. Trump exulted: "Great senator."

Problem is, Tubs, if he were a Democrat, is what Trump might call a "low-IQ individual." In their wisdom, the voters of Alabama chose to replace Democrat Doug Jones, who prosecuted the Birmingham church bombing, with a man who recently announced his discovery that there are "three branches of government," namely, "the House, the Senate and the executive."

In an interview with the Alabama Daily News, he also offered the insight that World War II was not, as many suppose, a conflict against Nazism. "My dad fought 76 years ago in Europe to free Europe of socialism," he said.

He further informed the newspaper that "in 2000 Al Gore was president, United States, president-elect, for 30 days." (Actual number of days Gore spent as president-elect: zero.)

For obvious reasons, Tubs avoided debates and interviews during the campaign. Even so, he imparted some extraordinary wisdom.

On climate change: "There's one person that changes the climate in this country and that's God," he told Alabama's Daily Mountain Eagle.

On the opioid epidemic: "It's not just opioids now, it's heroin …"

On health care: "We don't have the answer until we go back to open up being a capitalistic health-care system where we have more than one insurance company." (There are 952 health insurers in the United States.)
That he beat a legitimately excellent Dem candidate I hope is our next Attorney General makes it worse. Although if he wants to create a massive party in-fight on the eve of the Georgia run-offs, that would be a case of his abject stupidity working in the public interest.