Belated Book Release Announcement
Comments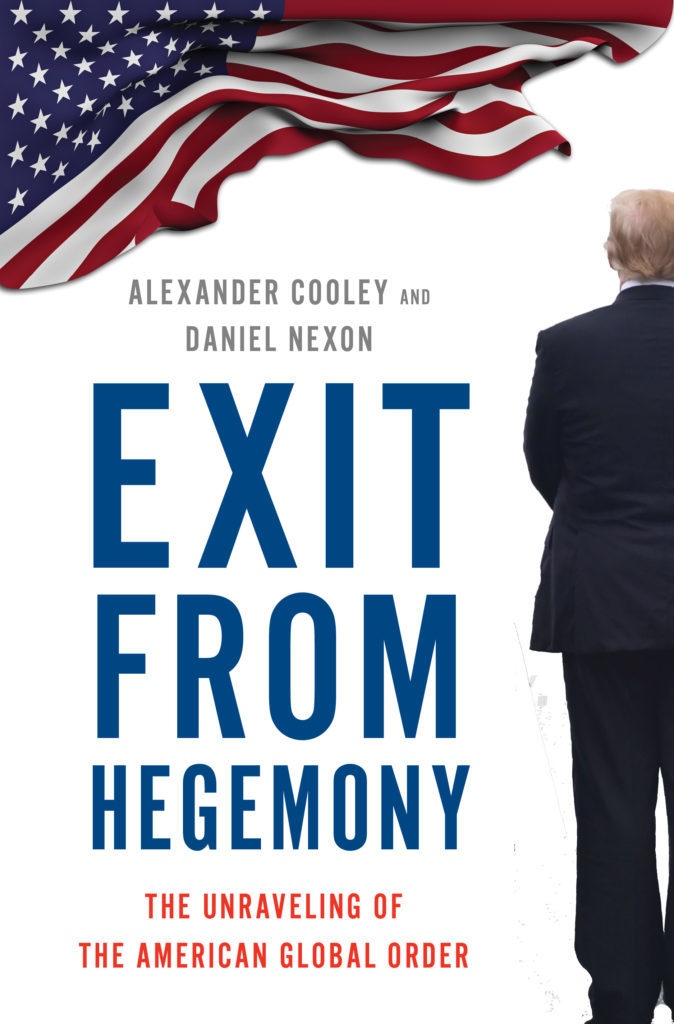 I should probably announce that Exit from Hegemony was officially released on April 1st. The whole thing is somewhat surreal. The current context makes the book incredibly timely. It also makes it kind of awkward to promote the book; most of the talks Alex Cooley and I lined up have been cancelled or tentatively been pushed into the fall, which seems churlish to even mention under the circumstances.
We have been doing a series of podcasts and interviews. Here's one from "Background Briefings" in which the line of questioning, as best I can tell, leads us to appear to contradict ourselves. Don't worry overmuch, though, as the book squares the relevant circle.

Somewhat amusingly, Exit from Hegemony spent yesterday swapping places with a book by one of my colleagues, Matt Kroenig, for the top spot in 'new releases in international relations' on Amazon.
Matt's book, The Return of Great Power Rivalry: Democracy versus Autocracy from the Ancient World to the U.S. and China, also argues that U.S. hegemony is on the wane. But Matt thinks that democracies enjoy enormous advantages over authoritarian regimes when it comes to power-political competition.
Alex and I are, first, more interested in the politics of international order and, second, decidedly less bullish on both the prospects for liberal democracy and the innate advantages of democratic forms of government.
Anyway, Matt's book is currently ahead. Make of that what you will.