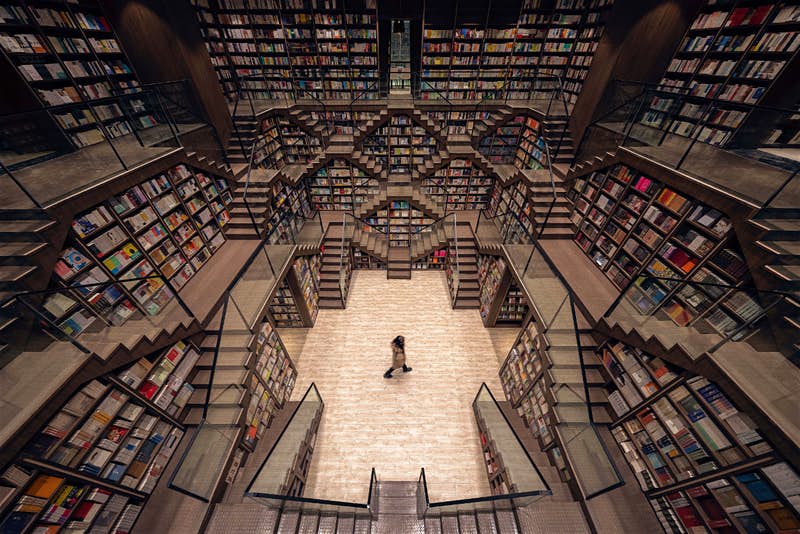 The second decade of the twenty-first century is now concluded. Time marches ever forward, carrying us inexorably towards death. On the other hand: listsicles! I started keeping logs of my reading in 2003, so the teens are the first decade where I'm able to look at my entire reading history and sum it up. And if you know me, you know that's an irresistible lure.
A few conclusions presented themselves while reviewing the decade's reading for this list. First, I had a bit of a reading slump around the start of the decade, going down to 30-40 books a year, whereas these days I usually average between seventy and ninety (though the fact that I've started reading more graphic novels and comics trade collections also helps bulk up that number). Second, I've gotten better at picking books as time went on—you'll notice that there are more books on this list from the second half of the decade than the first. Third, that skill didn't stand me in good stead in 2019. Only one book I read from that year made the cut, though there are still so many 2019 books left in my TBR that I suspect I'll discover more than a few favorites of the decade in the coming months.
I don't pretend that this list is definitive or comprehensive. It reflects my reading tastes—there's no nonfiction on it, for example, because I read all of twelve nonfiction books in the entire decade, and hardly felt qualified to offer an opinion on the field (though if you must know, the best of that small lot are The Madwoman in the Attic by Sandra M. Gilbert and Susan Gubar, Shirley Jackson: A Rather Haunted Life by Ruth Franklin, and Voices from Chernobyl by Svetlana Alexievitch). It's also a list that veers far more towards genre writing than I was expecting. This is the decade where I discovered writers like Nina Allan, Bernardine Evaristo, Frances Hardinge, Rachel Hartman, Gwyneth Jones, Elizabeth Knox, J. Robert Lennon, Helen Oyeyemi, Sofia Samatar, and George Saunders, and though they aren't all on this list (sometimes because their best books were published before 2010) they're all authors who have made my reading richer, and I recommend seeking them out. It's also a decade in which I reread Sherlock Holmes, Harry Potter, The Lord of the Rings, and Dune, read a whole bunch of the Moomin books as well as discovering Tove Jansson's writing for adults, and finally made it all the way through Dorothy L. Sayers's Peter Wimsey novels, so there was a lot more to my reading during these ten years than just standout reads published between 2010 and 2019.
Unlike my regular best books of the year list (the most recent of which was published on my blog a few days ago), I've restricted this list to books published between 2010 and 2019 (though I've made exceptions for books published in other languages and translated into English during the decade). But I've also added an extra list at the bottom of the best non-teens books I read during the decade. It's rather long, but I read more than 600 books this decade, so I figure 5% excellence is a pretty decent ratio.
Best Books of the Decade
Best Pre-2010 Books Read in the Teens