More From the Information Security Administration
Comments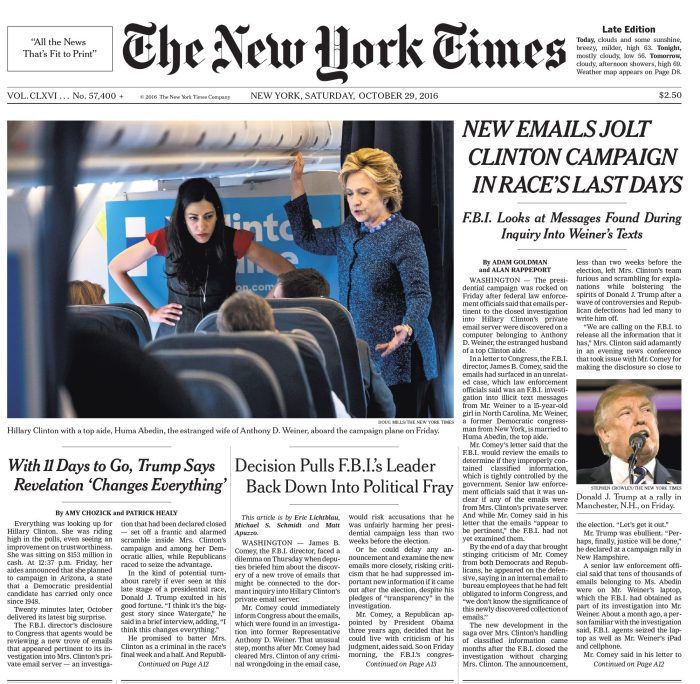 Never has a wedding day had more rain:
 A second U.S. Embassy staffer in Kyiv overheard a cellphone call between President Donald Trump and his ambassador to the European Union discussing a need for Ukrainian officials to pursue "investigations," The Associated Press has learned.

The July 26 call between Trump and Gordon Sondland was first described during testimony Wednesday by William Taylor, the acting U.S. ambassador to Ukraine. Taylor said one of his staffers overhead the call while Sondland was in a Kyiv restaurant the day after Trump's July 25 phone call with Ukrainian President Volodymyr Zelenskiy that triggered the House impeachment inquiry.
Ok, but this didn't involve an email server in a BASEMENT so I see no issues here.
In related news, I enjoyed this:
This week's comic, now on @gocomics
–
Everyone dreads a visit from… THE DON!https://t.co/WuRk0UCLMY
–
And, an offer you can't refuse: join the inner hive at https://t.co/XRa9gwcPF3. A true quid pro quo. pic.twitter.com/mhocVCNxIh— Tom the Dancing Bug (@RubenBolling) October 25, 2019