Some trashbeings will claim that there's a woman to blame
Comments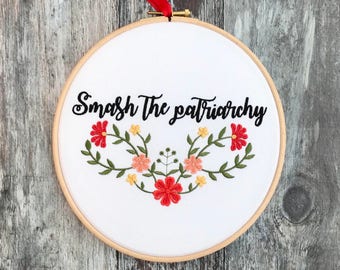 The Orange Turd in White House with yet another demonstration of How Patriarchy Works.
The fallout from the Rob Porter scandal has engulfed Trump's inner circle at the White House. The president is reportedly angry at the handling of the situation, and is training his frustration on his top aide and close confidante Hope Hicks, sources familiar with the matter told CNN.

Hicks, the White House communications director, reportedly helped craft the administration's initial response to the serious domestic violence allegations against Rob Porter, who resigned from his post as staff secretary. That included Kelly's laudatory statement, which called Porter "a man of true integrity and honor."
Some questions the tRump and his tRumplings will never answer: Who instructed Hicks to draft the statement? Why didn't the Honorable Grown-Up Kelly refuse to speak the words? Why don't you fuck off already?
I'm sure that in the fullness of time the fact that Porter was in the White House and he was unable to get a permanent security clearance because of the domestic abuse allegations will become Hicks' fault as well.
But the situation is even more complicated than Hicks's possible misfire in the White House's response. Hicks is reportedly dating Porter, and the president and others in Trumpworld are questioning whether her relationship with him clouded her judgment when responding to the unfolding crisis, according to CNN.
It is entirely plausible that Hicks' actions were spurred by her fear of an abusive POS. But that's not what the Grabber-in-Chief means.