SPOILERS:
I thought Stranger Things was fresh and delightfully weird the first season so I wondered if it could maintain its freshness and weirdness throughout the second season. I think it did, and, in fact, I enjoyed the second season more than the first because the show wasn't building characters and relationships; instead it just delved right into the Upside Down craziness of Hawkins.
In season 2, Will–poor Will–maintains his connection to the Upside Down World. Boy, does he ever. And it makes me wonder if this child will finally get a break in season 3 (which has already been greenlit). Honestly, watching this big-eyed child suffer so much is a little draining after awhile.
I enjoyed watching Hopper and Elle's relationship evolve and I'm keen to see what might develop between him and Joyce. Right now I enjoy their burgeoning friendship a whole lot, but after sweet sweet Bob (Sean Astin is wonderful!) was killed, I find myself yearning for these damaged people to find some comfort in each other.
The introduction of two new characters, Max and Billy, were seamless and I look forward to seeing how they grow in Season 3. Max is amazing–smart as a whip and tough-as-nails (and Sadie Sink is so AMEEZING!), whereas her stepbrother Billy seems like a nightmare.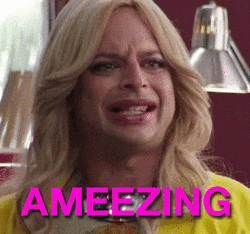 But if you recall Steve was a big jerk at the start of season 1 and in season 2 ends up being one of the show's coolest, funniest characters. I'M A STEVE FAN NOW. Deal with it.
Speaking of Steve, he and Nancy and Jonathan are very much in Triangle Mode these days so who ends up with whom is very much up in the air now, especially since Steve is very much in Good Guy mode now.
All in all, I think the show kept a lot of its whimsy and freshness in tact while delving deeper into characters, relationships and The Upside Down World. I can't wait for Season 3.
PS: I still hate the design of the demogorgons, which doesn't evoke anything in me other than sighs and yawns.