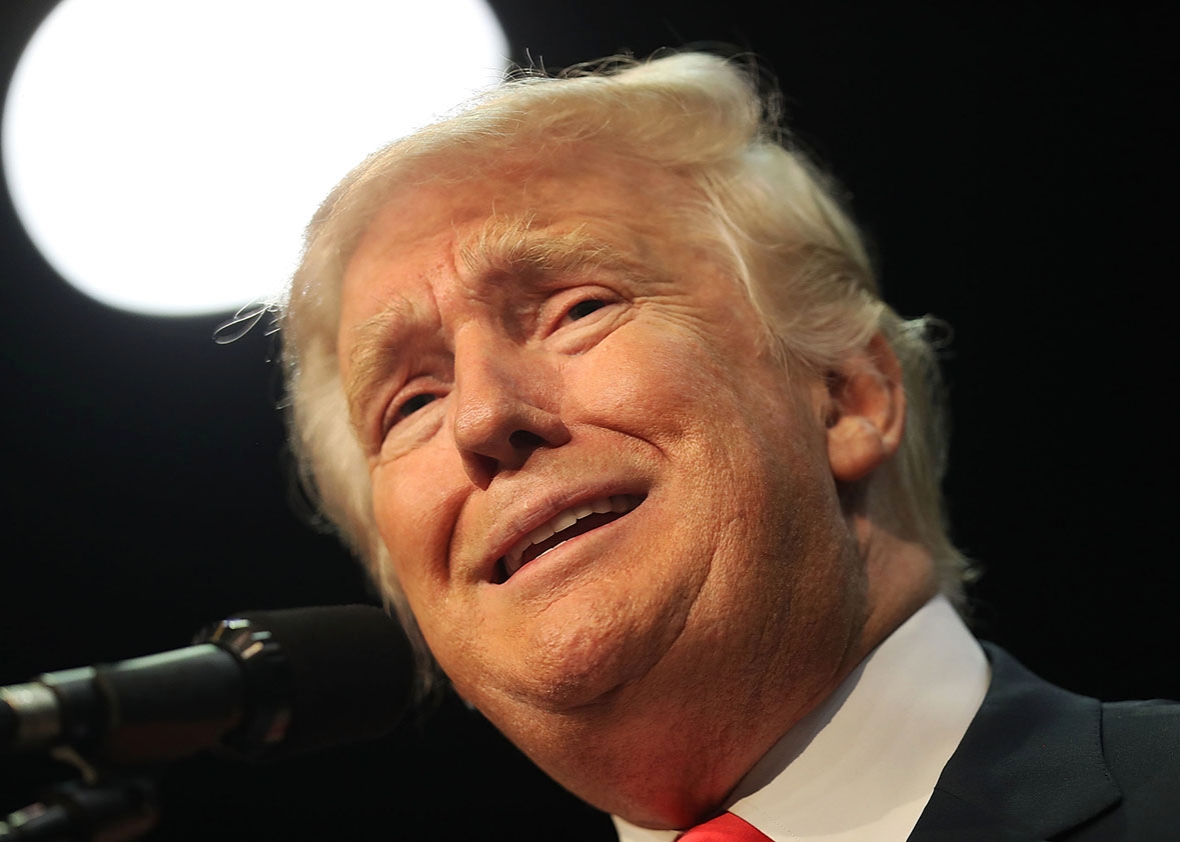 The #StupidestPresidentEver had a cunning plan to get Democratic senators to support the GOP's latest Lower Taxes for Upper Class Twits While Everyone Else Eats Rats Scam: Whine about how much he needs it.
In a call Tuesday with twelve Senate Democrats his administration is hoping to sway on tax reform, President Donald trump said he would personally "get killed" financially in the GOP bill if it didn't include a repeal of the estate tax, according to multiple people who were present.
Quelle dommage.
"My accountant called me and said 'you're going to get killed in this bill,'" the president said during a phone call from his trip in South Korea.
There are certain moments that perfectly encapsulate the leaking septic tank that is Donald J. Trump, the first of that name. This was one of them.
It contained in no particular order:
The seemingly uncontrollable need to talk about himself.
Boasting about his great wealth. Which is really big, believe me. No you can't see his tax returns.
An assumption that people he takes a dump on several times a day would piss on him if he were on fire.
An admission that he wants laws that he believes will benefit DJT, the first of that name.
Evidence he doesn't know what the fuck he's talking about. Unless he has a rich relative hiding somewhere, or he thinks he can leave his money to himself, it is his heirs who would be impacted. Perhaps his accountant was trying to warn him that his family would spike his coke with anthrax if the estate tax is repealed.