Caption This and This and This
Comments
Today in incomprehensibly bad right-wing cartooning…
One comedian quipped:
get you a president who eats ass pic.twitter.com/pxQvDfgKHN

— K. Thor Jensen (@kthorjensen) February 17, 2017
But, this is so hilariously bad–why should he have all the fun? Can you top his caption?
Meanwhile, I'm not sure this calls for captioning so much as mind-erasure because I sure wish I could forget how deeply offensive it is.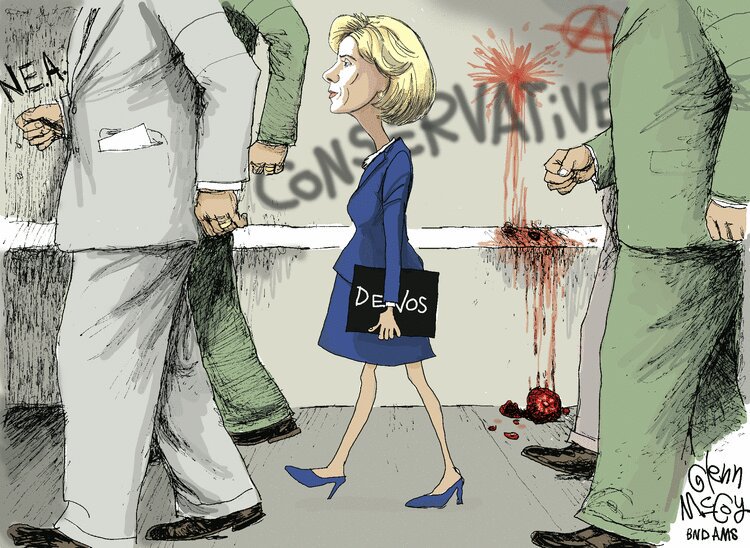 In GOOD cartooning news, here's a twitter account that takes Trump's actual quotes and puts them in the mouth of President Supervillian. The results are pretty awesome.
I'M NOT RANTING & RAVING! #presidentsupervillain pic.twitter.com/xjndfHe2Iy

— Pres. Supervillain (@PresVillain) February 16, 2017
Happy Friday, everybody.
UPDATE: OMG, THIS GUY.