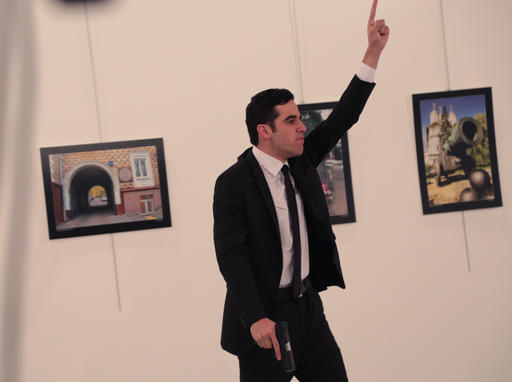 Odds that Donald Trump could find Turkey on an unlabeled map? How about Russia?
Russia's ambassador to Turkey was assassinated at an Ankara art exhibit on Monday evening by a lone Turkish gunman shouting "God is great!" and "don't forget Aleppo, don't forget Syria!" in what Russia called a terrorist attack.

The gunman, described by Ankara's mayor as a policeman, also wounded at least three others in the assault on the envoy, Andrey G. Karlov, which was captured on Turkish video. Turkish officials said the assailant was killed by other officers in a shootout.

The assassination, an embarrassing security failure in the Turkish capital, instantly vaulted relations between Turkey and Russia to a new level of crisis over the Syrian conflict on Turkey's southern doorstep, now in its sixth year.