It can't happen here, until it does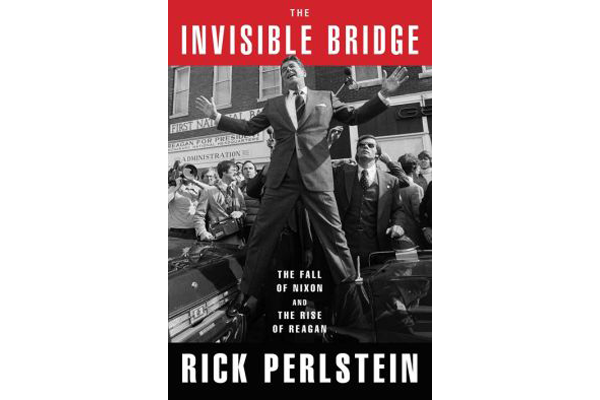 One of the most compelling points Rick Perlstein makes in his excellent The Invisible Bridge is that Ronald Reagan was consistently and radically underestimated as a potential political force by the national media, public intellectuals, DC insiders, etc., until practically up to the moment he was on the edge of winning the GOP nomination in 1976.
This makes me at least begin to wonder if something similar might not be happening with Donald Trump. Now obviously there are enormous differences between the backgrounds, the careers, and the personalities of the two men, but there are also some striking similarities:
(1) Both mastered the art of manipulating their contemporary media environments.
(2) Both manifested a fine understanding of how to make outrageous statements in a way that ingratiated them with their political bases, precisely because the national media reaction to those statements allowed them to pose as victims of supposed media and/or elite bias.
(3) Both spent a good part of their lives as at least putatively wishy-washy Democrats, before discovering that selling racial demagoguery to the contemporary Republican party base was about as hard as selling beer at a baseball game on a 90-degree day.
(4) Both spent most of their careers being dismissed as clownish lightweights.
In a GOP presidential field that isn't exactly stacked with political talent, the notion that Trump can't win the nomination is at least premature. As is the idea that he can't be elected president.