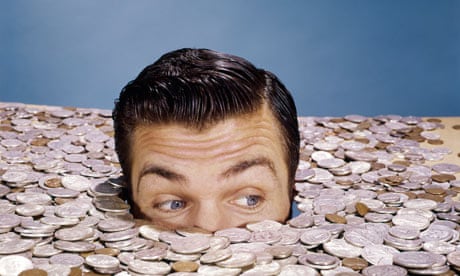 The Times has an interesting series on the changing nature of middle class identity in the US, in an age of increasingly precarious economic status, and a widening gap between the very rich and everybody else. One of the themes of the series is that even very well off people in America generally identify as "middle class," in part because there's always somebody much richer nearby to compare themselves with. That point makes this statistical error at the end of the latest installment of the series especially unfortunate:
The feeling of comparative deprivation and the ultrarich separating themselves from the rest of society helps explain why only 1 percent of Americans accept the rich or upper-income label. Even most people earning over $250,000 — the top 5 percent of wage earners — identify as middle class. There's always someone wealthier around.
In fact someone earning $250,000 is at just about exactly the 99th percentile of wage earners, not the 95th, which is a pretty enormous difference, i.e., one in 100 Americans earns $250,000 per year or more, not one in 20. (To be in the 95th percentile you "only" need to earn about half that much). . . To be more precise, these are the percentiles of earnings among wage earners, not Americans, or even adult Americans. Nearly 40% of adult Americans earned no wages at all in 2013. So the statement "one in 100 Americans earns $250,000 per year" is a considerable overstatement, even if limited to adults.
Still, it's a good series and well worth checking out.