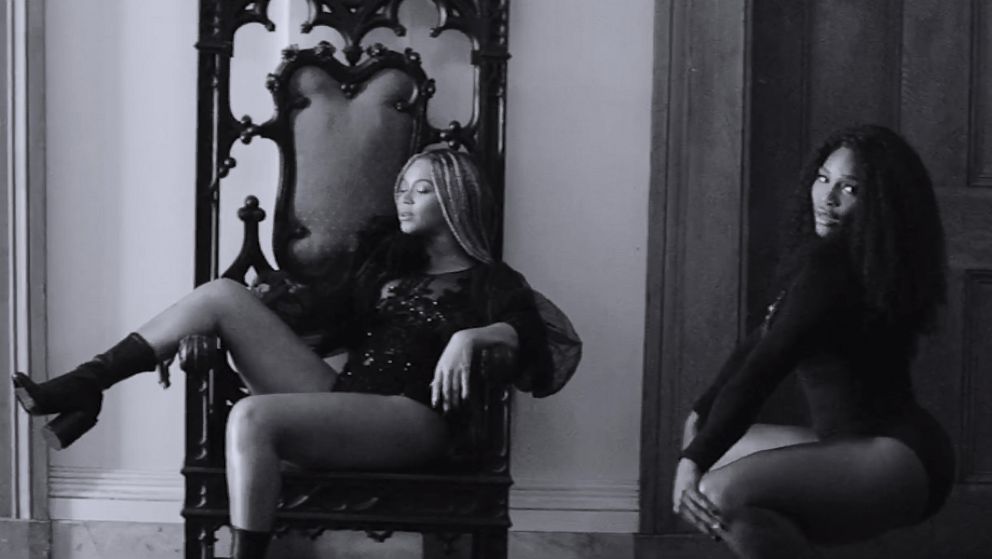 First, I'd like to expound on my review of Beyonce's visual album, "Lemonade." I like some of the music, and I think one song–"All Night"–is superb. I think it's all worth a look and listen. I'm keeping "Formation," in my library. It's a song I want to describe, but can't. (Can anyone help me out here?) I think it's the second-strongest single from the album. I also think "Freedom," which sounds like it could have come from a Woodstock/Wattstax mashup concert is worth a listen. As is the Jack White collaboration, "Don't Hurt Yourself." Outside of that, I mostly just think the music was a nice atmospheric accompaniment to the album's gorgeous visuals.
My co-blogger requested I talk more about those, so here goes…
"Lemonade" was filmed in New Orleans. New Orleans has never looked more beautiful. And ugly. And beautiful and ugly. And sad. And creepy. And stunning. And gritty. And haunted. I'm a big fan of the aesthetic taking ugly things and making them beautiful (even as they remain ugly, really). I loved the visuals in "Let the Right One In," largely because I thought it was so spare and ugly and beautiful all at the same time. Now, obviously, New Orleans is a gorgeous town, but "Lemonade" wasn't afraid to take you into a grim, abandoned parking lot, car garage, or humble residential area and overlay such potent imagery it was transformed. Suddenly it wasn't a parking lot, it was a haunted parking lot–haunted with anger and perseverance and hope.
And, of course, there's the stuff that's not not ugly-beautiful, but beautiful-beautiful. The Louisiana coastline, the plantation, the abandoned stone wall overgrown with the greenest green you can imagine… A standout scene comes early in the film: there's a large, elegant room (in the plantation?) that's filled with water. An entire room, sitting silently in water. And Beyonce's there, her hair floating around her in slow motion. And she looks like the world's saddest mermaid. The imagery is nothing less than stunning. It will stay with you.
Finally, I want to talk about the people who populate this gorgeous, haunted world. They're mostly women, black women. And they are often still, which I found fascinating. In scene after scene the camera would pan to women, mostly sitting or standing completely still, and it was so powerful. I felt like there was a defiance in the stillness; there was so much menace in that stillness.
One woman who didn't stand still was Serena Williams, who made a cameo appearance in the film. I wanted to high five the screen when I saw she and Beyonce had effectively traded places in this segment. Beyonce had taken her place on Serena's now-famous throne while Serena danced provocatively to the music. And in so doing, both women had been empowered. Amazing.