When your parents go the full 1/6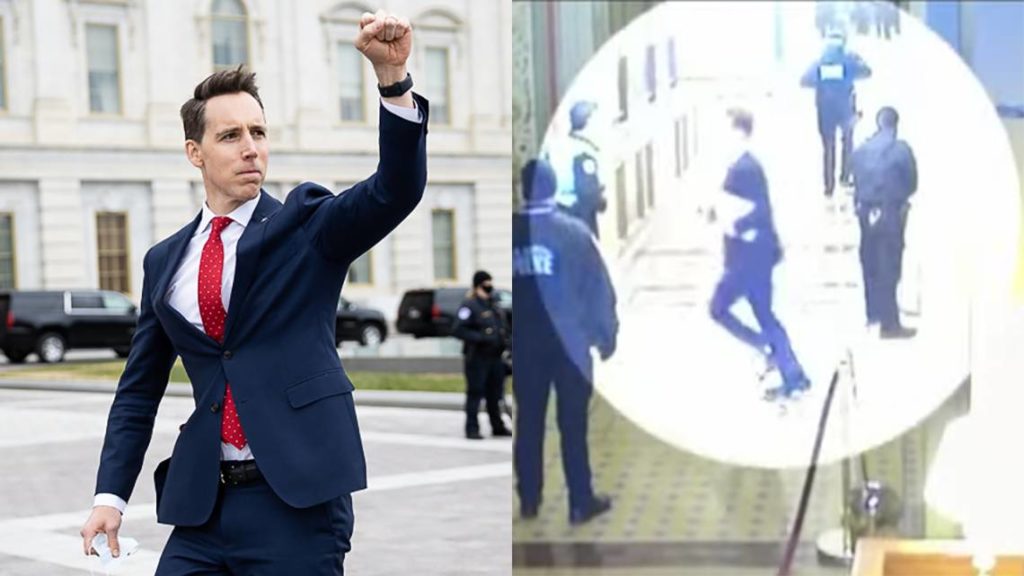 This story about a family torn apart by a father's decision to actively participate in an autogolpe and a mother's apologist for same is very good, not least for its exposure of "L'Etat, c'est Trump" logic:
During the Black Lives Matter protests in summer 2020, Peyton heard Jackson ask their mother if he could borrow her car to go to a protest 10 minutes away. Nicole said yes. Then Guy — who was ready to stand outsidea museum and defend itfrom looting — told Jackson he had better not take his mother's carto join what Guy described as a group of potentialrioters. A screaming match followed.

After Trump lost the 2020 election, Guy started talking about going to Washington.

"Too many lines have been crossed. Too many years this happened," he texted his family the afternoon of Christmas Eve 2020.

Peyton later found out that on that same December day, her brother went to his room, closed the door and filed an online tip to the FBI, warning that "his dad was going to do something big," according to prosecutors. On Christmas morning, he gave Sarah an anime comic book and Peyton a Himalayan salt lamp as gifts.

Twelve days later, Peyton saw a picture on social media of her father on the Capitol steps.

At the Trump rally before the attack on the Capitol, Guy recorded himself saying the mob would drag lawmakers including Nancy Pelosi, the California Democrat who was speaker of the House at the time, out of the building.

According to court testimony, Guy confronted officers at a key choke point at the Capitol and used a megaphone to encourage people to push through the barricades, a move prosecutors said helped the mob overrun the police lines. He was not seen entering the Capitol building or assaulting officers.

Days after the attack on the Capitol, Guy had returned home and warned Peyton and Jackson: "If you turn me in, you're a traitor and you know what happens to traitors," according to a supporting affidavit for his arrest warrant. "Traitors get shot." Guy said in an interview that he would neither confirm nor deny saying this.
How many lives have been ruined and families torn apart by Rupert Murdoch?
Also interesting how many 1/6ers were turned in by their own family members:
Roughly 15 percent of the more than 1,100 people charged for actions on Jan. 6, 2021, were turned in by family members, friends or acquaintances, according to an analysis by George Washington University's Program on Extremism.

Other families that spoke to The Post said they're suffering emotionally and losing touch with relatives with little desire to reconcile.Some said their family members charged over Jan. 6 still didn't know they were the ones who had reported them.

Nicole Reffitt said she's spoken with families of Jan. 6 rioters who said their children have struggled with issues of social identity and isolation. She's noticed those struggles in Peyton, who quit her job at Tricky Fish soon after Jackson's CNN interview.
At this point is seems very important to emphasize that Joe Biden is 3 years older than Donald Trump, and hopefully this important news will start to get the EMAILS-level saturation coverage it warrants, what with so little else being at stake in 2024.