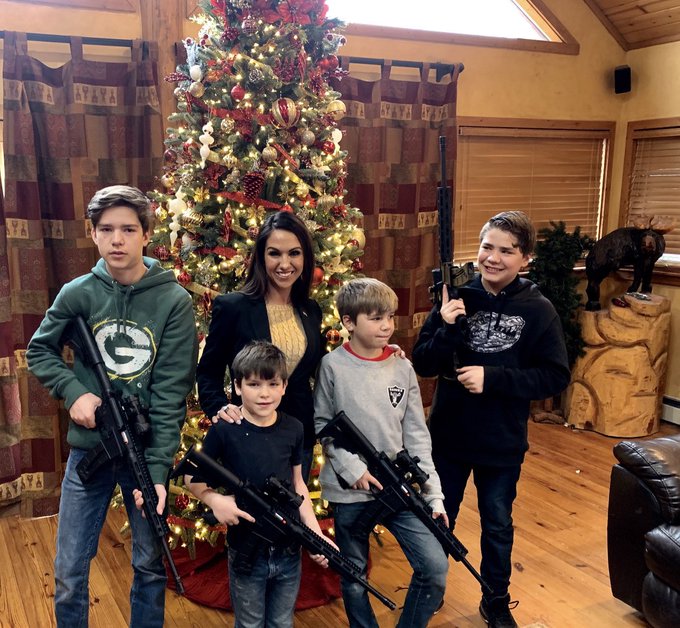 Republican Rep. Lauren Boebert, 36, shared this week that her 17-year-old son will make her a grandmother next month.

Boebert was shared on video by Patriot Takes speaking at an event hosted by the conservative group Moms for America when she shared the news that son Tyler and his girlfriend are expecting a son.

'So I'm going to tell you all for the first time in a public setting, that not only am I a mom of four boys, but come April I will be a gigi to a brand new grandson. And Jason and I are so excited to welcome this new life into our family,' she said.

Boebert told the crowd that there's 'something special about rural conservative communities' – because fewer pregnant teens abort their fetuses compared to those living in cities, studies show.

'Teen moms' rates are higher in rural conservative areas, because they understand the preciousness of a life that it's about to be born,' the anti-abortion Boebert said.
I did not have "prominent Republican politician comes out in favor of unwed teen parenthood" on my Conservative Family Values bingo card, but to be fair that card predated the transformation of Conservative Family Values into an explicit campaign to produce more white babies.
This might be my favorite scene from any movie: