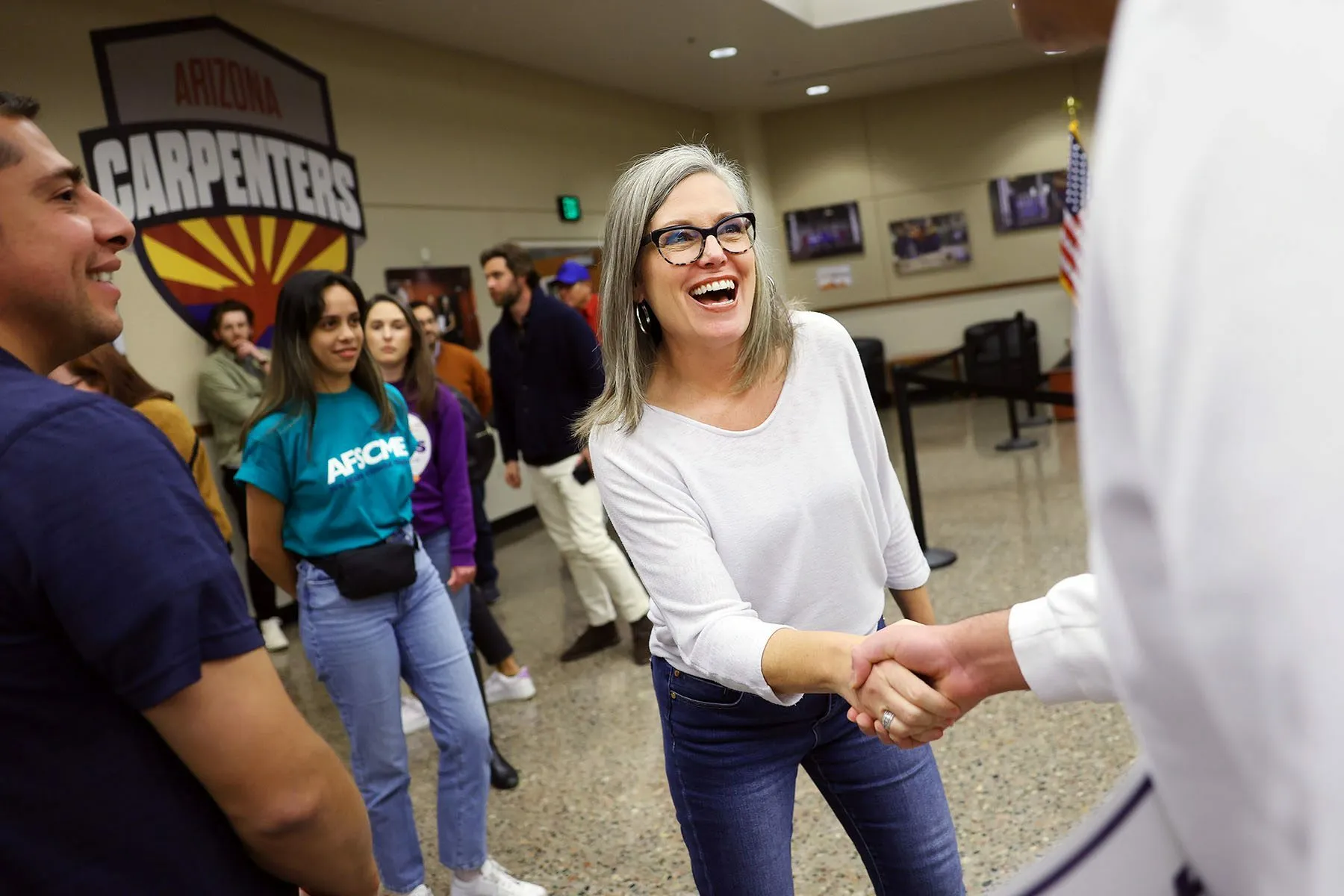 Kari Lake, who tried to out-Trump Trump despite the verifiable fact that fascism in all its many forms is inherently misogynistic, has lost to Katie Hobbs in the Arizona governor's race.
The 2022 election has been close to a total disaster for the Republican party, despite or rather especially because conditions could have hardly been more perfect for it: high inflation and gas prices, an unpopular Democratic president — Joe Biden has done an excellent job, but it's telling that barely half of Democratic voters want him to run again (a topic for another post) — and of course most crucially the historically powerful thermostatic effect in midterm elections.
Now consider what 2024 is likely to feature:
(1) Deep red states are going to be regularly prosecuting women for terminating problem pregnancies.
(2) Abortion access is going to be on the ballot in every swing state.
(3) Economic conditions are very likely to be far more favorable to Democrats than they were last week.

(4) Donald Trump, adored by tens of millions of Americans but loathed by significantly more, is going to running a presidential campaign that will all but literally be putting theocratic ethno-nationalist authoritarianism to a national referendum.
Republicans have won a plurality of the presidential vote once since the 1980s. The party's agenda — tax cuts for rich people, cutbacks to Social Security and Medicare, banning abortion and many forms of contraception, along with other increasingly unpopular reactionary culture war positions by the truckload — is something most Americans hate.
All this is shaping up as an electoral disaster for them. The Ron DeSantis boomlet is just a manifestation of GOP political and media elites convincing themselves that DeSantis, of all people, could somehow reverse these fundamentals. Spoiler: He wouldn't, even if he were the Republican nominee, which he's not going to be, because the Republican party remains in the control of the Trump cult, and the Trump cult isn't going anywhere as long as Donald Trump is around.
This situation creates an especially dangerous situation in regard to the ongoing battle between democracy and authoritarianism. Democracy is bad for the Republican party in general, and for Donald Trump in particular. Trumpism took a terrible beating in last week's election, and it's easy enough to predict what conclusion Trump and his movement will draw from that fact.