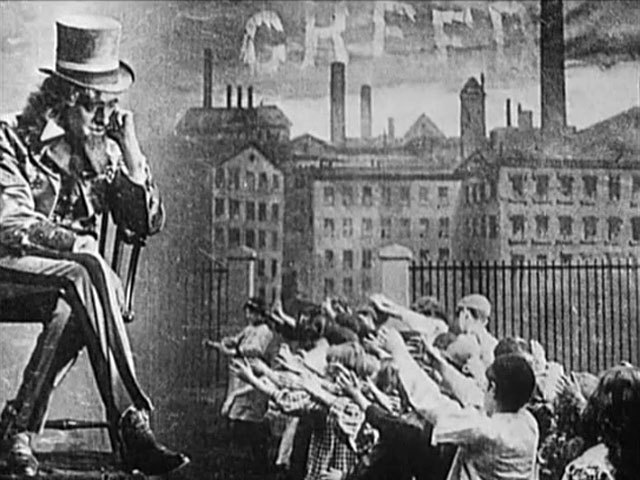 There is just so, so much more child labor in this nation than most Americans realize. We are hearing about it a little more now because a Biden Department of Labor is actually looking into it, but this is just the tip of the iceberg.
A leading sanitation company is accused of employing dozens of children to clean the killing floors of slaughterhouses during graveyard shifts, the Department of Labor announced.

Packers Sanitation Services, Inc., or PSSI, a company contracted to work at slaughterhouses and meatpacking facilities throughout the county, allegedly employed at least 31 kids — one as young as 13 — to work overnight cleaning shifts at three facilities in Nebraska and Minnesota, according to court documents filed on Wednesday.

Those practices would violate the Fair Labor Standards Act, which prohibits "oppressive child labor" and minors from working in any kind of hazardous employment, according to the complaint. The Department of Labor's Child Labor Regulations designates many roles in slaughterhouse and meatpacking facilities as hazardous for minors.

In the court filing, U.S. Labor Secretary Marty Walsh asked the Federal District Court of Nebraska to issue a temporary restraining order and nationwide preliminary injunction against the company to stop it from employing minors while the Labor Department continues its investigation.

Initial evidence indicates the company may also employ more kids under similar conditions at 400 other sites across the country, in addition to the 31 minors employed at three sites that investigators already confirmed, according to the complaint.
This seems….really bad!!! They are all if not almost all the children of undocumented workers or recent immigrant workers as well, just demonstrating the level of exploitation of these workers.
Interviews with the kids — which were conducted in Spanish, their first language, according to the complaint — revealed that several children began their shifts at the facilities at 11 p.m. and worked until 5, 6 or 7 a.m. Some worked up to six or seven days a week.

School records showed that one 14-year-old, who worked at the Grand Island facility from 11 p.m. to 5 a.m. five to six days a week, from December 2021 to this past April, fell asleep in class and missed school after suffering injuries from chemical burns. At least two other minors also suffered chemical burns, the complaint states.
Just shut the company down. Fine them, send the bosses to prison.