The staff ate my homework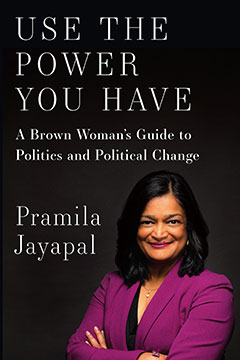 This story is the very definition of Extremely Online nonsense:
A House progressive leader abruptly withdrew a letter pushing the Biden administration to pursue diplomacy in Russia's war with Ukraine, an about-face following furious internal backlash from Democrats who felt blindsided by the move just two weeks before the November midterms.

The move by Rep. Pramila Jayapal, the head of the Congressional Progressive Caucus, came after she released a letter – initially signed in June – from 30 liberals calling for more diplomacy, a move that appeared to undercut their party's resolute support for Ukraine. Releasing the letter this week was not endorsed by most of the members, and some said they would not sign it now given how the war has turned in recent days.

After Democratic fury began to emerge publicly, Jayapal contended the letter was released by staff without proper vetting and said it improperly conflated her caucus' position with GOP divisions over providing more aid to Ukraine aid, which Democrats back. She withdrew the letter after the embarrassing intra-party feud.
All in all this is basically a nothingburger, but blaming your staff is a bush if not trump league move. Do better.
. . . I have been told by a Well Connected Source that the staff explanation is probably at least sort of true.
In which case some people obviously need to be fired, and replaced by higher quality personnel.