I bet you did Nazi this coming
Comments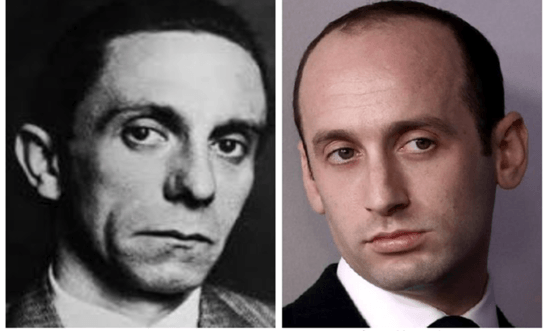 You'll never guess who's behind the fascist ads being aired during postseason baseball games:
If you live in Philadelphia or thereabouts, the October baseball playoffs have brought almost unbridled joy from a Phillies hot streak, punctuated by an epic bat flip and an inside-the-park home run — and marred only by jarring interruptions from the most shockingly crude and, arguably, racist political ads since Willie Horton hit the small screen in 1988.

Every few innings, the dark, grainy TV spots — with a flood of unsettling images of urban crime and civic unrest, or large migrant caravans streaming toward the U.S. border — broke up the stream of otherwise cheerful spots for iPhones or car insurance. One says "illegal immigration is draining our paychecks, wrecking our schools, ruining our hospitals and threatening your family" — blaming President Biden, and telling Democrats to "stop hurting our children," against an ominous, empty playground swing. The crime spot blames liberals for a wave of "violence, bloodshed and death" as men with machine guns roam an urban wasteland.

You won't be shocked to learn that the ads are deliberately dishonest, conflating Democratic immigration policies, for example, with the horrific case of one undocumented immigrant named Christopher Puente accused of raping a toddler at a fast-food restaurant in Chicago ("She was 3 … years … old," the narrator intones, milking the pathos). What's not said is that the alleged assault occurred in February 2020, more than three years into the presidency of Republican Donald Trump, well before Biden took office.

[…]

Open Secrets reports a close overlap between the trustees of Citizens for Sanity — as identified to the Federal Communications Commission, or FCC — and the pro-Trump America First Legal Foundation, which is spearheaded by Stephen Miller, the former Trump White House official behind harsh immigration policies such as family separation at the southern border.

It says three political operatives involved with the Miller-founded legal group — Gene Hamilton, John Zadrozny and Ian Prior — are also listed as involved with Citizens for Sanity. Zadrozny's path, for example, has taken him from the fiercely anti-migrant Federation for American Immigration Reform — which the Southern Poverty Law Center has listed as a hate group — to the Trump administration, including a stint as a top U.S. Citizenship and Immigration Service official, to the vile ads you're seeing on TV now. Citizens for Sanity treasurer Hamilton was point man on Trump's efforts to kill the program seeking legal status for young migrant "Dreamers."
Well, come to think about it you probably got it on the first try.