California parole board recommends release of Sirhan Sirhan
Comments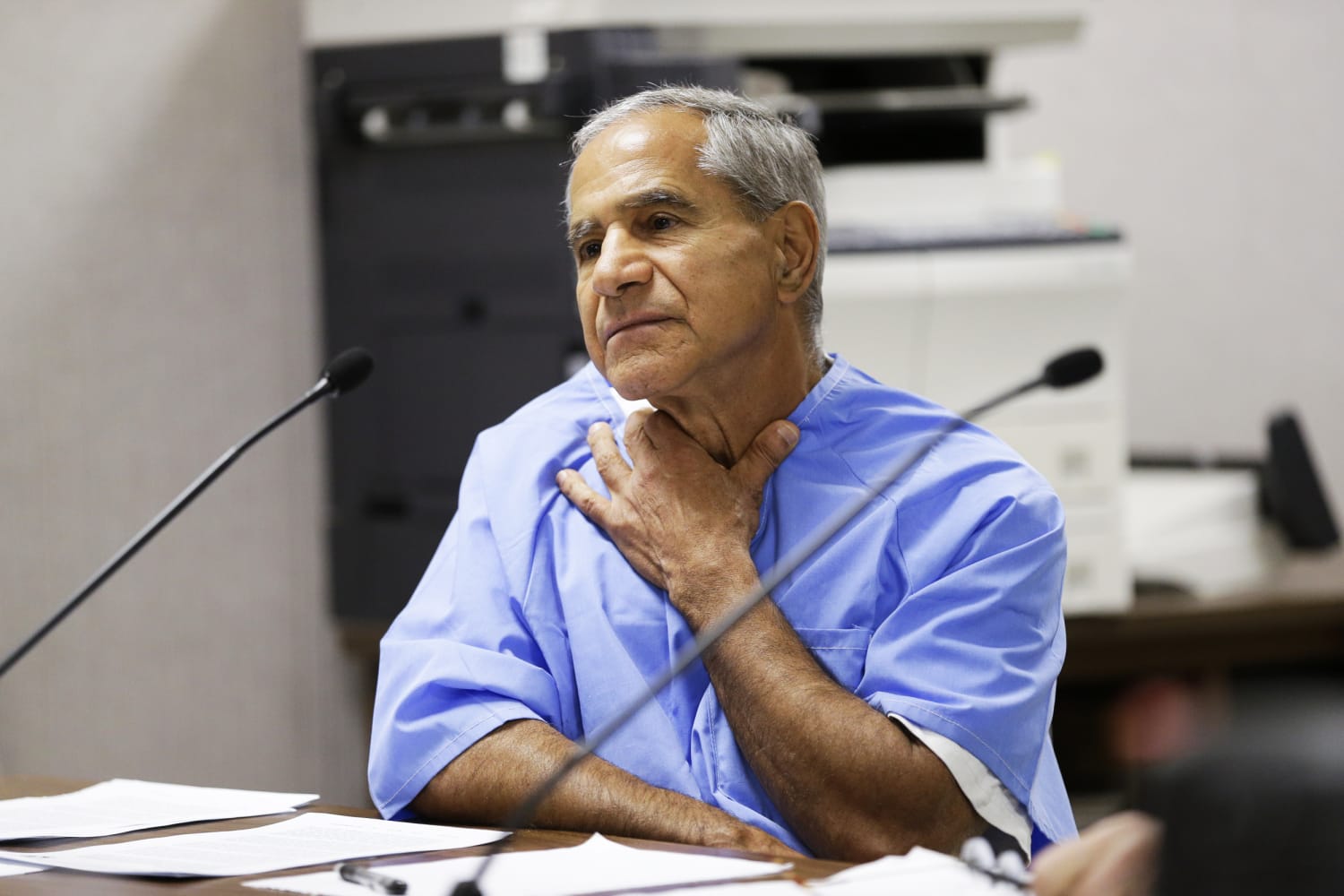 Sirhan Sirhan has spent 53 years in prison for a heinous crime: The assassination of Robert F. Kennedy, Jr., on the night that Kennedy won the Democratic California presidential primary.
He has apparently been a model prisoner; his release was not opposed by prosecutors, and was supported by at least two of Kennedy's children:
Sirhan Sirhan, the man convicted of assassinating Sen. Robert F. Kennedy in 1968, was recommended for parole on Friday. After 53 year in prison, the 77-year-old inmate's fate is now in the hands of California's governor.Two of Kennedy's surviving sons, Robert F. Kennedy, Jr. and Douglas Kennedy, supported his release during Sirhan's 16th appearance before the parole board.Sirhan arrived at the California Department of Corrections and Rehabilitation in May 1969 after being convicted of first-degree murder and assault with intent to murder.

"I'm overwhelmed just by being able to view Mr. Sirhan face to face. I think I've lived my life both in fear of him and his name in one way or another. And I am grateful today to see him as a human being worthy of compassion and love," Douglas Kennedy, who was a toddler when his father was gunned down in 1968, said during the virtual hearing.
Criminal punishment is a complex topic. Yet whether you take a retributive or a utilitarian or rehabilitative attitude toward the institution, it seems pointlessly cruel to continue to imprison a 77-year-old man for a single act he committed 53 years earlier, when he was in many important senses an altogether different person.
One of the unfortunate side effects of the battle over the continuation of capital punishment in the USA is that relatively little attention is paid to what can be barbarically long prison sentences.
Gavin Newsom has the legal power to reverse the parole board's decision; I at least hope he finds the political courage not to do so (Apparently he doesn't have to make a final decision on the matter prior to the end of the current effort to recall him from office).