Thank you Brett Kavanaugh!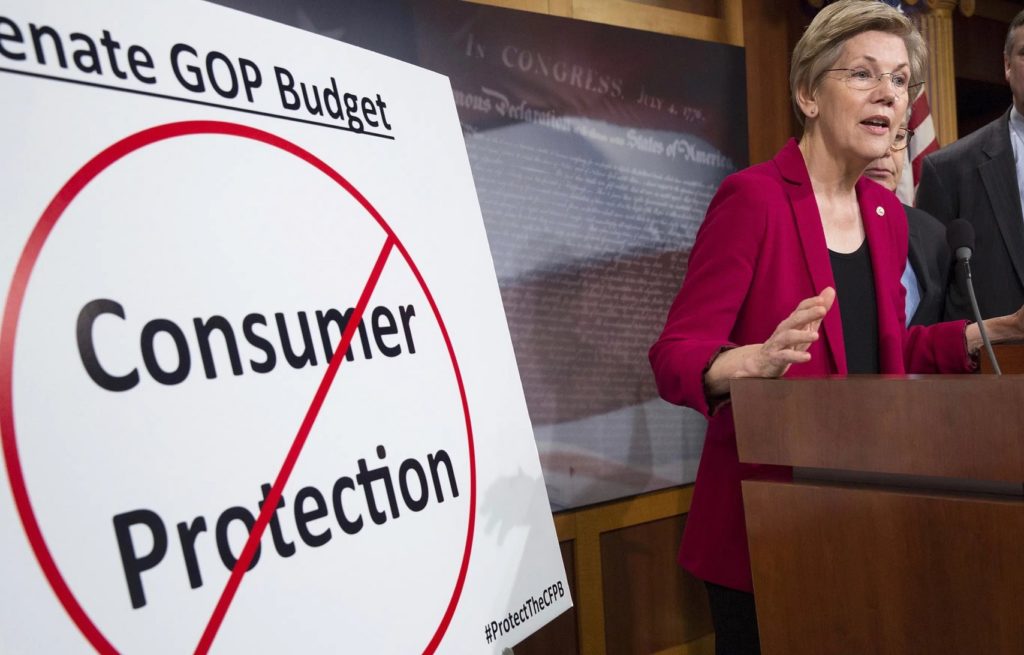 To complete the trifecta of the critical personnel replacements at the NLRB and the U.S. Agency for Global Media previously discussed by Erik and Dan, Biden has fired the anti-consumer extremist noted economic populist Donald Trump (remember him?) nominated to head the Consumer Financial Protection Bureau:
Second, Biden sacked Kathleen Kraninger, who was confirmed as director of the Consumer Financial Protection Bureau in 2018. Kraninger, who had no previous experience in consumer protection, immediately tried to undermine the agency's role as a watchdog for the financial sector. She scrapped a landmark rule that restricted predatory payday lending, pressuring staff to downplay the resulting harm to consumers. And she refused to enforce a federal law that protected military personnel against a broad range of predatory lending. Her decision yanked federal support from military families who were defrauded by lenders. In the midst of the pandemic, Kraninger also approved a rule that allows debt collectors to harass Americans with limitless texts and emails demanding repayment.

Through the Dodd-Frank Act, Congress gave the CFPB's director significant independence by barring the president from firing her over political disagreements. In 2020, though, the Supreme Court found this protection unconstitutional. Kraninger supported that decision, which paved the way for her termination on Wednesday. Had the court upheld the agency's independence, Kraninger could have remained in office through the end of 2023.
I still think that Seila Law v. CFPB was wrongly decided, but the party that wishes to invent the unitary executive shall die by the unitary executive when a Democratic administration takes over.
Taken together, these firings are a very, very big deal. Not only are they important in themselves, and not only do they make clear that the Biden administration will be responsive to the party's constituencies, but above all combined with the rush of major Day 1 executive orders it makes clear that Biden isn't fucking around. No listening to egregiously bad faith "but muh norms" complaints from Republicans or reporters, no hoping that Mitch McConnell will allow for legislative compromises, just delivering the goods he was elected to deliver to the extent that he has the power to do so.