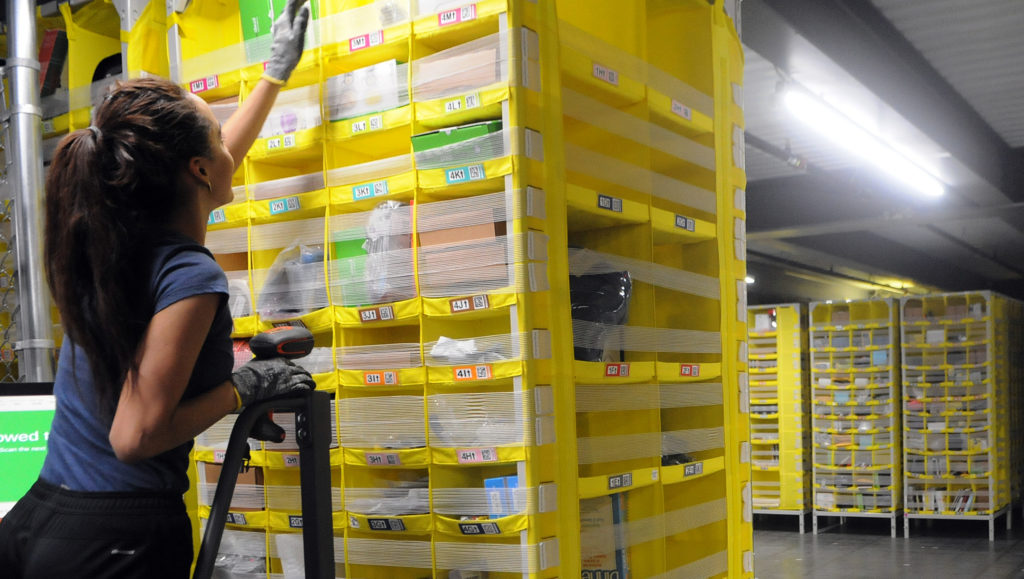 It is so, so hard to win a union election in this era of employer capture of the National Labor Relations Board and courts. But you have to root for and support all the brave attempts to do so. That's especially true at an Amazon center in Alabama.
Workers at an Amazon warehouse in Alabama have filed a notice to hold a unionization vote, in what could be a major labor battle against a company that has long opposed the unionization of its workforce.

Employees at a newly opened Amazon facility in Bessemer, Ala., notified the National Labor Relations Board that they want to hold an election to create a bargaining unit that would cover 1,500 full-time and part-time workers. The group seeks to be represented by the Retail, Wholesale and Department Store Union (RWDSU).

While much of Amazon's warehouse staff in Europe belongs to unions, the company has successfully fought off employees at its U.S. facilities. A small group of equipment maintenance and repair technicians at the company's Middletown, Del., warehouse rejected union representation from the International Association of Machinists and Aerospace Workers in 2014, after a hard-fought battle with the company.

Meanwhile, Amazon logistics employees around the world have voiced concerns about their safety during the coronavirus pandemic over the past few months.

Lawyers for the workers didn't return calls or emails seeking comment. And RWDSU spokeswoman Chelsea Connor declined to comment. A website created by the union encourages Bessemer warehouse workers to join the organizing drive to secure not just better pay, but also improved safety standards.

"We face outrageous work quotas that have left many with illnesses and lifetime injuries," the union said on the site. "With a union contract, we can form a worker safety committee, and negotiate the highest safety standards and protocols for our workplace."
Successfully organizing Amazon today would be like successfully organizing U.S. Steel or Ford back in the 30s and 40s. This would be a seismic shift. Of course, expect unbelievable levels of direct intimidation of employees that you won't hear about it. It's tough, but you have to move forward and keep fighting for workers' rights.