All aboard the Tikkki Torch Express!
Comments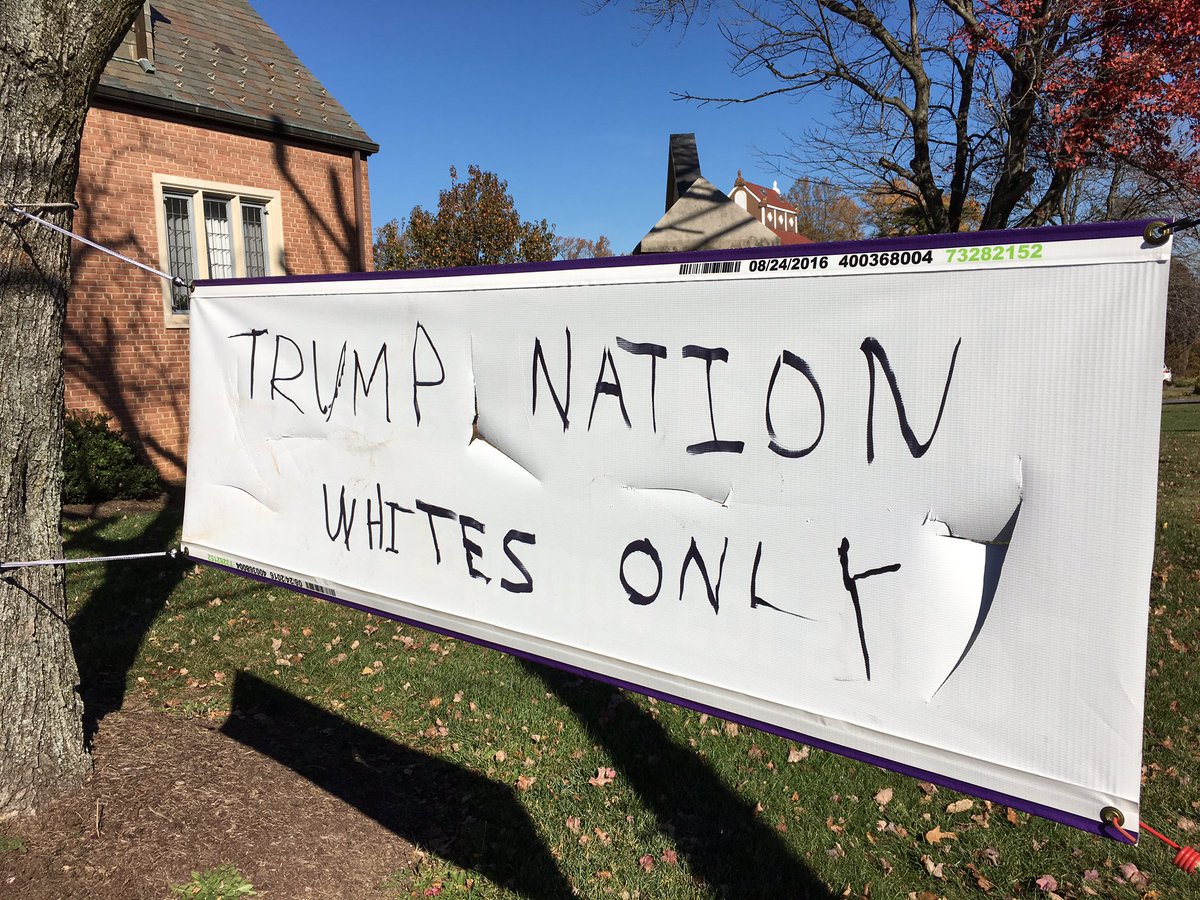 I'm sure attendees of the Unite the Right II rally scheduled for Aug. 12 would appreciate a brief peek into the good old days. But I'm finding it very hard to imagine how anyone who isn't a racist would allow the idea of whites-only Metro trains to form in their brains, much less allow the thought out of their mouths.
Metro is considering providing separate trains for participants of the "Unite the Right" white-nationalist rally Aug. 12, board chairman Jack Evans said Friday.

Evans said the move would be an effort to prevent violence between rally participants and counterprotesters.
Evans is also Councilmember for Ward 2. He's the longest serving councilmember, and even if he has never left the wealth-swaddled boundaries of Ward 2 he should be aware, at some level, that let's give the racist goons their own train will not play well with anyone in the area, except the sort of people who think segregated trains are great idea.
What's allegedly prompting this incredibly bad idea – one that I've never ever seen suggested for attendees of any other rally – is a concern about violence.
Evans, who is also a Democratic D.C. Council member representing Ward 2, said officials are concerned that tensions resulting from the event could result in physical clashes between rally attendees and those who could come out in droves to protest their presence.
Naturally, rewarding the group that preaches and instigates violence with their own train and police protection is a good idea.
Among the potential scenarios to help head off violence, Evans said: Rally participants could gather at East Falls Church Metro station, board special cars on a train to Foggy Bottom and then receive a police escort to the rally.
Assuming counterprotestors couldn't get out to East Falls Church to greet the racists – perhaps by using some sort of public transport conveyance that services the Metro station – the purity of the whites-only train would have to be enforced by confirming that all passengers are really white supremacists and not white anti-racists who cleverly disguise themselves as white supremacists by being white. Then the train would have to run non-stop from EFC to Foggy Bottom. All aboard the Tikkki Torch Express!
"We're not trying to give anyone special treatment," Evans said. "We're just trying to avoid scuffles and things of that nature."
Giving white supremacists their own express train isn't special treatment unless you think special treatment. Apparently.
Evans said he and Wiedefeld acknowledge the logistical difficulties of such a plan. How would they be able to enforce a separation between "Unite the Right" participants and counterprotesters? What happens if members of the union representing train operators and station managers refuse to operate a train designated for white supremacists?
So, not only did the idea of a whites-only train form in someone's brain and get expressed in words and entertained by other brains as a possible solution, but those same brains weren't sure that Metro employees would be displeased with the idea.
Plans for the special trains were first publicized by Metro's largest union, Amalgamated Transit Union Local 689, which released a statement expressing outrage at the idea that Metro would provide "private" rail cars to "Unite the Right" participants.

"Sources have shared with ATU Local 689 that a hate group with Ku Klux Klan affiliation will be provided three private Metro rail cars and police escort to Foggy Bottom Metro Station for the 'Unite the Right' 2018 rally," the union said in its statement.
As an aside, three train cars full of white supremacists is too many white supremacists. Unless they have become decoupled from the rest and are falling into the Potomac. But it is also a really small national rally.
ATU Local 689 President Jackie Jeter said that members of the union, the majority of whom are people of color, "draw the line" at providing special service for supporters of a group that espouses white nationalism.

"Local 689 is proud to provide transit to everyone for the many events we have in D.C. including the March of Life, the Women's March and Black Lives Matters," Jeter said. "We draw the line at giving special accommodation to hate groups and hate speech."
Sounds like a no.
"More than 80% of Local 689's membership is people of color, the very people that the Ku Klux Klan and other white nationalist groups have killed, harassed and violated. The union has declared that it will not play a role in their special accommodation," the union's statement said.
A no plus a fuck no.