I Love Small Wings and I Cannot Lie
Comments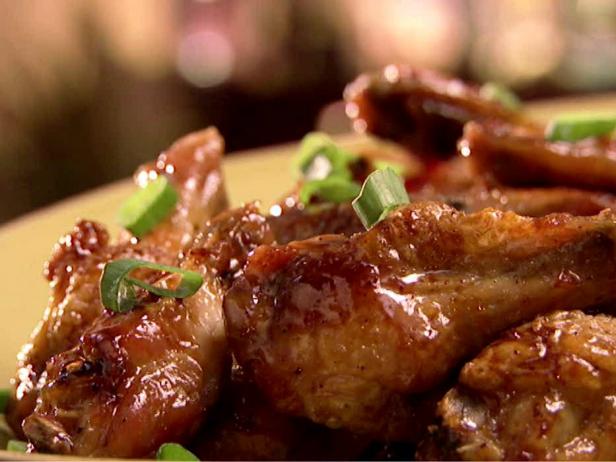 I mean, I could lie about it but why would I? Wings are cheap and easy. I buy the frozen ones that have already been separated into the drummette and… whatever that other tidbit is. I pop them in a 450 degree oven and let them cook for 45 minutes to an hour–'til most of the fat has rendered and they get little and crispy. Then I toss them with the my sauce of choice. My husband is a Buffalo-style hot wing fanatic…so it's nearly always that sauce. But, all seven gods, that gets boring.
Last night I put some
soy sauce,
honey,
garlic,
sesame oil,
Sriracha,
cider vinegar,
and ginger
in a sauce pan and let it cook down 'til it got nice and syrupy. I poured some over raw wings and reserved the rest. I cooked the wings using the aforementioned method, then tossed the crisped wings with the remaining sauce and chopped fresh cilantro. I served them with lime wedges to add a bit of zing. They were delicious.
What is your favorite wing recipe?
— superkarate🐒 (@LedZepBoxedSet) August 31, 2017