I don't wanna work, I just wanna play Gears of War all day
Comments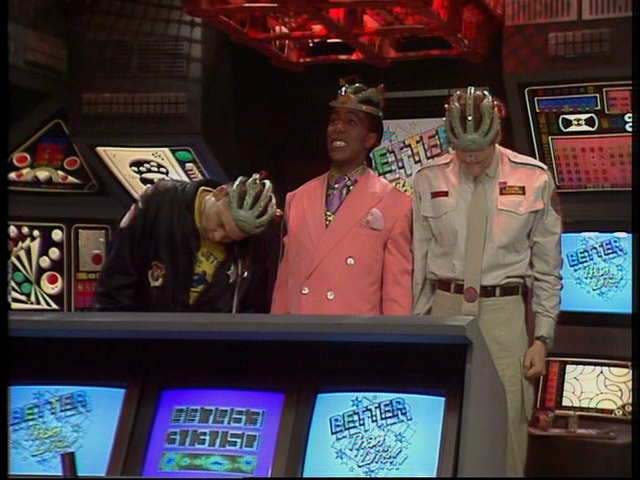 Once upon a time the entertainment favored by the kidsthesedays was fraught with mundane risks: Drug use. Satan worship. Suicide.
Incredibly bad books and movies created to exploit the moral panic du jour.
Now, according to an article in Fortune, researchers have discovered that men aged 21-30 are choosing to live with their parents and play video games, rather than work a low wage job. Or two. Shocking, no?
A research team including faculty from Princeton and the University of Chicago now argues that "innovations in gaming/recreational computing"— and not, say, lower demand for less-skilled workers—explain as much as 79% of the difference in working rates between younger and older men.

From the outside, the lives of the young men in question may seem grim. The researchers found that 67% of non-working young men now live with a parent or close relative, compared to 46% of the same group in 2000, suggesting that many are relying on family to support them long-term. They average 520 hours a year on their computers, and 60% of that is spent on gaming.

But the paper further cites survey data showing that these men reported increased happiness overall despite their reduced circumstances, suggesting that advances in gaming are making imaginary worlds more enjoyable than the real one.
Or perhaps to the man aged 21-30, the real world is starting to stink so much that online ones are preferable? Table 5 on p. 19 of the study indicates that other people, such as women of the same age, are not succumbing to the alleged allure of eTopia. I haven't had a chance to see if the researchers explored why – beyond a greater increase in leisure time compared to other groups – men in that age group have increased the amount of time they spend gaming.
That sense of satisfaction with giving up on work might be the paper's scariest finding for those concerned about the health of the U.S. economy.
And that says not good things about capitalism. But those concerned will have to stay concerned. This country is not moving in the direction of entry-level jobs that are more attractive, or available. Perhaps they should go ahead and advance to anxious.
But the new research points to the possibility that it also reflects permanent lifestyle changes for some. Lower labor force participation is a serious headwind for the economy, meaning video games could ultimately cause a permanent downshift in U.S. growth—particularly since the advent of virtual reality is making permanent escape even more alluring.
And here I was thinking that the chain of corporate greed which results in outsourcing and stagnant wages, which in turn restricts people's buying power, might be the problem.