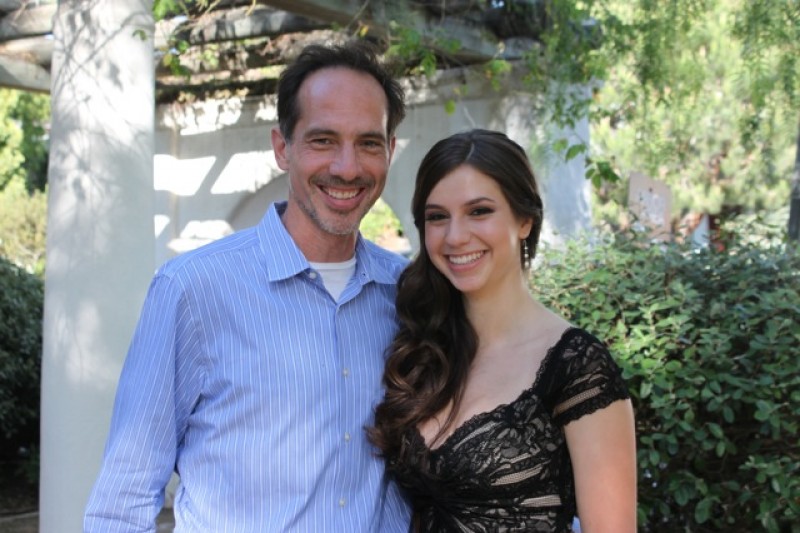 This is the sad and disturbing story of the life and death of Peter, a partner at Wilson Sonsini, a prominent Silicon Valley-based law firm. The article is written by his ex-wife, Eilene Zimmerman (they had two children), who found his body when she went to check on him after he didn't respond to messages:
I parked in Peter's driveway, used my key to open the front door and walked up to the living room, a loftlike space with bamboo floors bathed in sunlight.

"Peter?" I called out.

Silence. A few candy wrappers littered a counter. Peter worked so much that he rarely cooked anymore, sustaining himself largely on fast food, snacks, coffee, ibuprofen and antacids. I headed toward the bedroom, calling his name.

The door was ajar. A few crumpled and bloodied tissues were scattered on the bedsheets. And then I turned the corner and saw him, lying on the floor between the bathroom and the bedroom. His head rested on a flattened cardboard box.

In my shock, I didn't see the half-filled syringes on the bathroom sink, or the spoon, lighter and crushed pills. I didn't see the bag of white powder, or the tourniquet, or the other lighter next to the bed. The police report from that day noted several safes around the bedroom, all of them open and spilling out translucent orange pill bottles.

Peter, one of the most successful people I have ever known, died a drug addict, felled by a systemic bacterial infection common to intravenous users.

Of all the heartbreaking details of his story, the one that continues to haunt me is this: The history on his cellphone shows the last call he ever made was for work. Peter, vomiting, unable to sit up, slipping in and out of consciousness, had managed, somehow, to dial into a conference call.
Zimmerman describes the growing literature on substance abuse among lawyers, most of which focuses on alcohol, both because of high rates of alcoholism among attorneys, and because lawyers are no doubt more willing to admit to having problems with a legal and more socially acceptable form of self-medication than cocaine or heroin or prescription drugs.
She also refers to numerous studies that find the seeds of substance abuse and — often related — depression seem to be planted by the experience of law school itself (I discussed some of that literature here):
"The psychological factors seen to erode during law school are the very factors most important for the well-being of lawyers," Lawrence Krieger, a professor at Florida State University College of Law, and Kennon Sheldon, a professor of psychology at the University of Missouri, wrote in their 2015 paper "What Makes Lawyers Happy?" Conversely, they wrote, "the factors most emphasized in law schools — grades, honors and potential career income — have nil to modest bearing on lawyer well-being."

After students began law school they experienced "a marked increase in depression, negative mood and physical symptoms, with corresponding decreases in positive affect and life satisfaction," the professors wrote.

Students also shed some of their idealism. Within the first year of law school, students' motivation for studying law and becoming lawyers shifted from "helping and community-oriented values to extrinsic, rewards-based values." . . .

Some research shows that before they start law school, law students are actually healthier than the general population, both physically and mentally. "There's good data showing that," said Andy Benjamin, a psychologist and lawyer who teaches law and psychology at the University of Washington. "They drink less than other young people, use less substances, have less depression and are less hostile."

In addition, he said, law students generally start school with their sense of self and their values intact. But, in his research, he said, he has found that the formal structure of law school starts to change that.

Rather than hew to their internal self, students begin to focus on external values, he said, like status, comparative worth and competition. "We have seven very strong studies that show this twists people's psyches and they come out of law school significantly impaired, with depression, anxiety and hostility," he said.
And of course for lawyers like Peter, a junior partner at a fantastically profitable firm — Wilson Sonsini had profits per parter of $1.97 million last year, which was actually down 11% from the year before — the pressure to bill massive hours, service every need or whim of clients, and supervise younger attorneys, can be both relentless and overwhelming (Note that in the contemporary world of big law firms, profits per partner say very little about what any particular partner is making. "Service partners" — those who focus their time and efforts on doing legal work and managing the work of others — make vastly less than "rainmakers," who cultivate relationships with existing and potential new clients.* Thus at a firm like Wilson Sonsini, a handful of rainmakers may be making ten or twenty times what the service partners are earning (It's perhaps telling that, after Peter's death, Eilene's friends organized a Go Fund Me campaign for her and her two children, with the goal of raising $20,000 to help her with expenses).
The work culture created by such pressures is reflected in a vignette Zimmerman relates about Peter's memorial service:
At Peter's memorial service in 2015 — held in a place he loved, with sweeping views of the Pacific — a young associate from his firm stood up to speak of their friendship and of the bands they sometimes went to see together, only to break down in tears. Quite a few of the lawyers attending the service were bent over their phones, reading and tapping out emails.
There's much to be said here about the destructive effects created by the intersection of the practice of law and new gilded age capitalism, and the various drugs, literal and metaphorical, that people use to get through that intersection alive — or not.
*In addition, some of the biggest and richest firms have recently created the oxymoronic category of "non-equity partner," that is, a salaried employee who is a partner in name only. This allows them to keep talented and hard-working lawyers billing at high rates after they are no longer formally associates, without sharing any of the firm profits with them.