Overwhelming frontrunner for Republican nomination calls for massive censorship of media organizations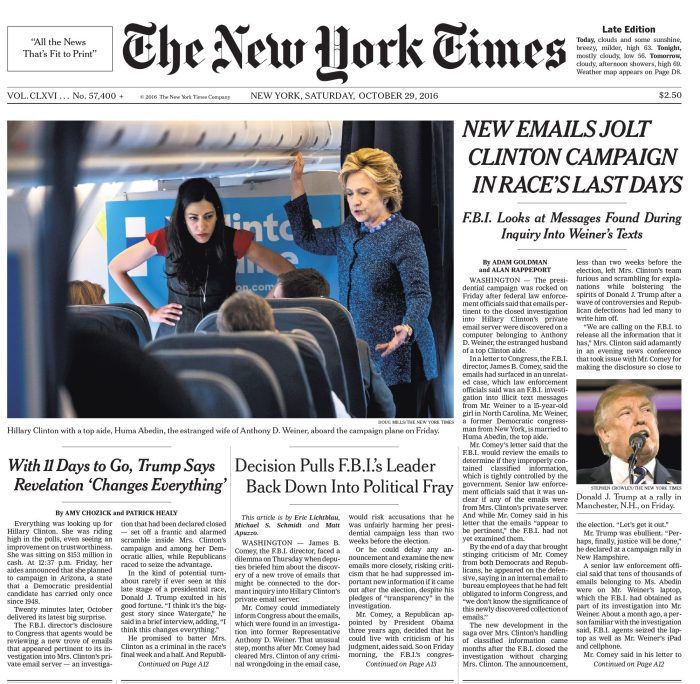 But Joe Biden once said that sliced Spam and mayo on Wonder Bread probably shouldn't be called a "Philly Cheese Steak," so really Both Sides Do It:
Former President Donald Trump spent his Sunday night threatening Comcast and NBC, saying if he gets a second term in the White House he would investigate the independent media outlets for "treason" and make them "pay a big price."

"Comcast, with its one-side and vicious coverage by NBC NEWS, and in particular MSNBC … should be investigated for its 'Country Threatening Treason,'" Trump wrote on his favorite bootleg social media platform Truth Social. 

"I say up front, openly, and proudly, that when I WIN the Presidency of the United States, they and others of the LameStream Media will be thoroughly scrutinized for their knowingly dishonest and corrupt coverage of people, things, and events," Trump added. "The Fake News Media should pay a big price for what they have done to our once great Country!"

Trump going after members of the media is nothing new for the man who thinks he coined the term "fake news," but campaigning on targeted threats of retribution takes things to a more alarming level.
Oh, and he also implied that Mark Miley should be executed.
If Joe Biden said anything remotely resembling stuff like this, the media would discuss nothing else for months. Instead, it's a brief one day story so we can get back to discussing the fact that Biden is a little older than Trump. Elite editors still think they did nothing wrong in 2016 except maybe not interview enough Trump voters, so why not run it back?
The GOP frontrunner:

-Called for a political assassination
-Called for investigations and fines for media outlets he doesn't like

The President:

-Is three years older than him

And now for me to take a big sip of coffee and see what the press is more focused on.— Rob Flaherty (@Rob_Flaherty) September 25, 2023