Mentioning the existence of racism to children is now illegal in Florida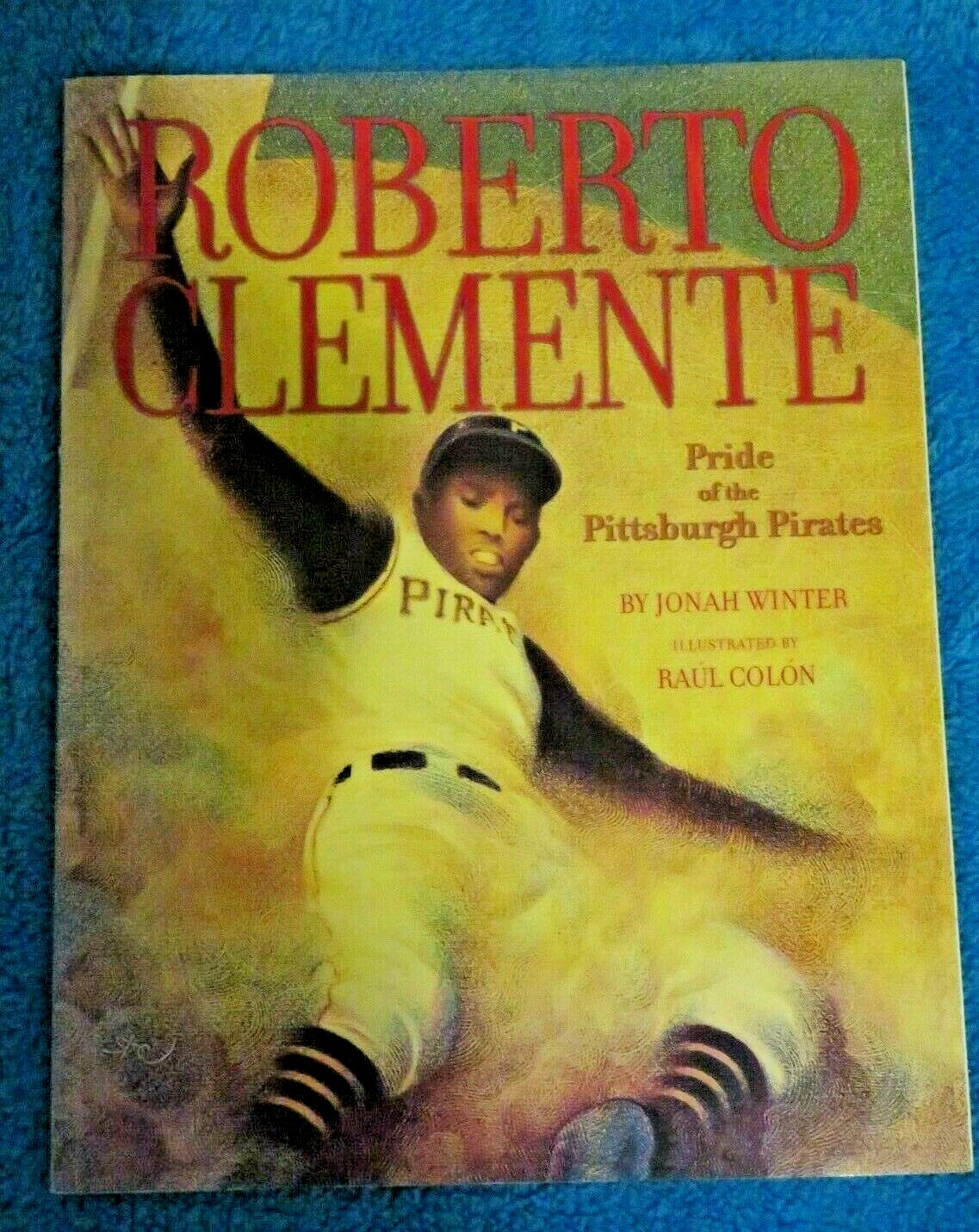 In Ron DeFascist's Florida, "Critical Race Theory" includes a children's book that mentions that the great Puerto Rican baseball player Roberto Clemente encountered racism during his major league career:
A large Florida school district has pulled an illustrated children's biography of Pittsburgh Pirates legend Roberto Clemente off its shelves to determine whether it is "developmentally appropriate for student use."

Duval County Public Schools, which includes the city of Jacksonville, said in a news release it is "taking further steps to comply with Florida laws on library books."

Those laws, the district said, require books in schools to be free of pornography; instruction on sexual orientation or gender identity in kindergarten through third grade; and discrimination "in such a way that an individual, by virtue of his or her race, color, sex or national origin, is inherently racist or oppressive, whether consciously or unconsciously."
The Make Sure Nobody White Ever Feels Bad About Racism Act (co-sponsers: Bari Weiss and Andrew Sullivan) turns out to have quite a broad application:
PEN America, a New York-based nonprofit that works to defend free expression, reported the district had removed at least 176 titles from classrooms. They include works such as "My Two Dads and Me," "My Two Moms and Me," "Celebrating Different Beliefs," "The Gift of Ramadan," "The Berenstain Bears and the Big Question" and books about Rosa Parks, the Underground Railroad and Japanese internment camps during World War II.

Also removed was "Roberto Clemente: The Pride of the Pittsburgh Pirates," a 2005 book by Dormont's Jonah Winter.

The 32-page book references racism Clemente sometimes endured.

"As a right-fielder for the Pittsburgh Pirates, (Clemente) fought tough opponents — and even tougher racism — but with his unreal catches and swift feet, he earned his nickname, 'The Great One,' " a blurb for the book reads.

"He led the Pirates to two World Series, hit 3,000 hits and was the first Latino to be inducted into the Hall of Fame," the blurb adds. "But it wasn't just baseball that made Clemente legendary — he was also a humanitarian dedicated to improving the lives of others."
Clemente, who died in a plane crash in 1972 while attempting to delivery relief supplies to victims of an earthquake in Nicaragua, spent years trying to get sportswriters to use his first name in their copy rather than calling him "Bob."
My eight-year-old is currently very interested in Martin Luther King. He's bringing books home from the school library about MLK that I'm certain would be illegal for a public elementary school in Florida to have on its shelves.
You can have a very narrow definition of fascism, that identifies it with a particular set of circumstances in early and mid-20th century Europe, while claiming that anything today along similar lines is just sparkling authoritarian Christianist ethno-nationalism, but I doubt that sort of distinction is either valid or useful, given the way things are trending, here and elsewhere.