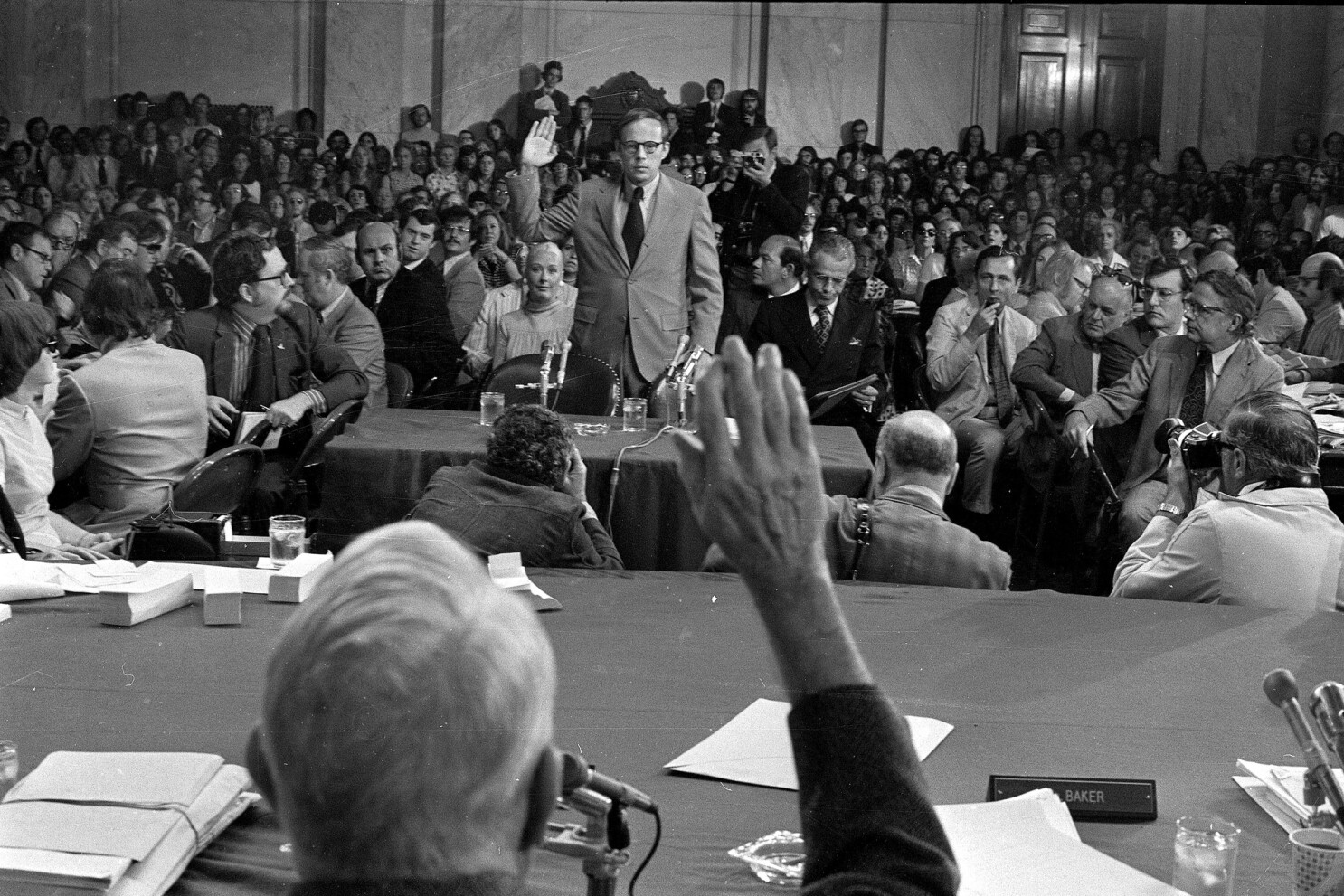 I didn't expect the 1/6 hearings, despite how well they've been handled, to shift public opinion very much, but: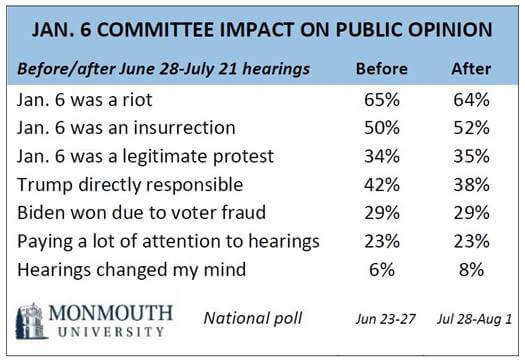 The margin of error here is 3.5%, so statistically speaking the hearings have had literally ZERO effect on public opinion, with the exception that slightly fewer people now believe that Trump is directly responsible for the riot/insurrection/legitimate protest.
Richard Nixon's approval rating was 58% in April of 1973. The next month the Senate Watergate hearings began to be televised. By August his approval rating was 31%. It was a simpler more innocent time I suppose.