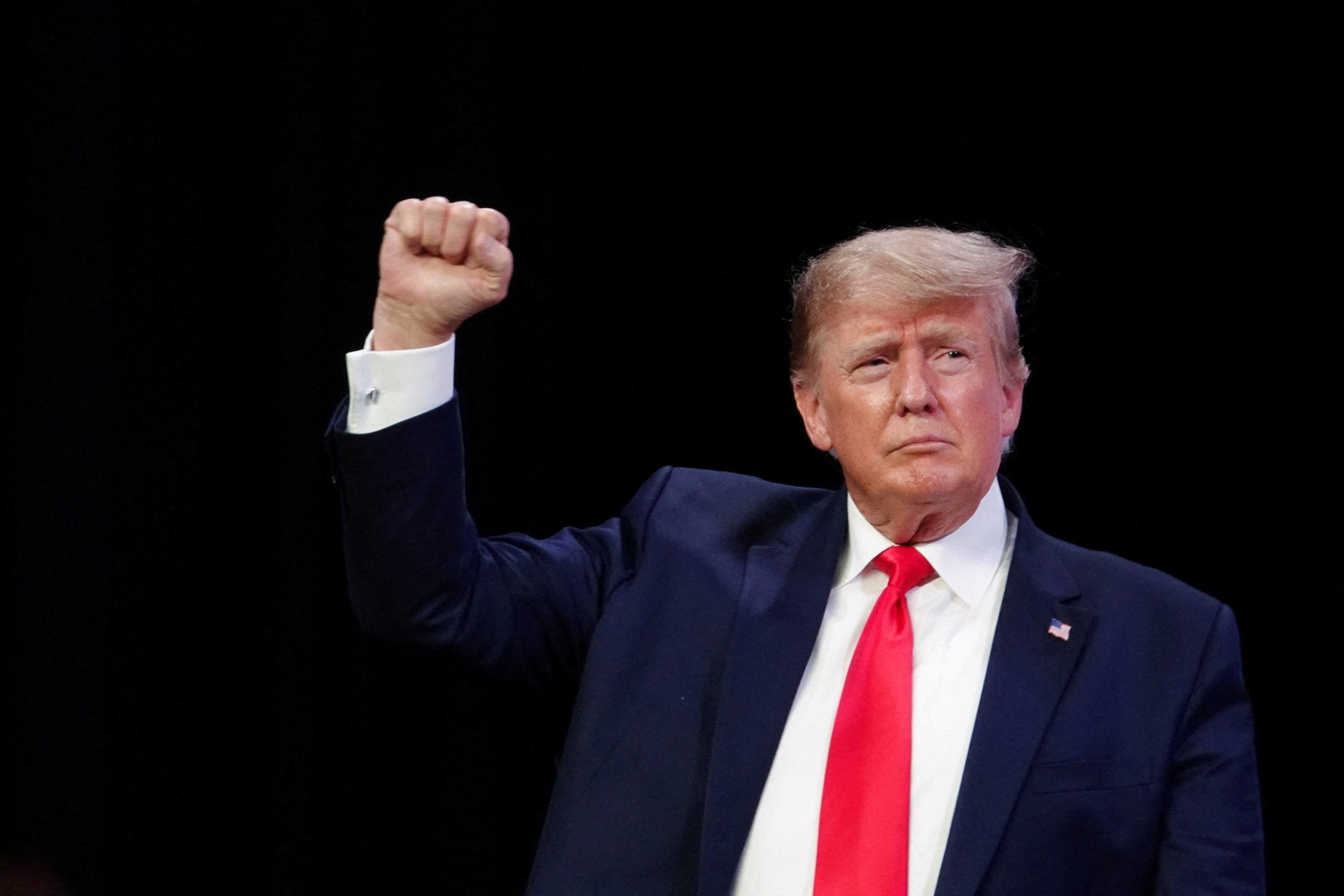 This long piece by Jonathan Swan, who is an especially well-connected DC journalist, is pretty terrifying.
Here's the lede:
Former President Trump's top allies are preparing to radically reshape the federal government if he is re-elected, purging potentially thousands of civil servants and filling career posts with loyalists to him and his "America First" ideology, people involved in the discussions tell Axios.

The impact could go well beyond typical conservative targets such as the Environmental Protection Agency and the Internal Revenue Service. Trump allies are working on plans that would potentially strip layers at the Justice Department — including the FBI, and reaching into national security, intelligence, the State Department and the Pentagon, sources close to the former president say.

During his presidency, Trump often complained about what he called "the deep state."

The heart of the plan is derived from an executive order known as "Schedule F," developed and refined in secret over most of the second half of Trump's term and launched 13 days before the 2020 election.

The reporting for this series draws on extensive interviews over a period of more than three months with more than two dozen people close to the former president, and others who have firsthand knowledge of the work underway to prepare for a potential second term. Most spoke on condition of anonymity to describe sensitive planning and avoid Trump's ire.

As Trump publicly flirts with a 2024 comeback campaign, this planning is quietly flourishing from Mar-a-Lago to Washington — with his blessing but without the knowledge of some people in his orbit.

Trump remains distracted by his obsession with contesting the 2020 election results. But he has endorsed the work of several groups to prime an administration-in-waiting. Personnel and action plans would be executed in the first 100 days of a second term starting on Jan. 20, 2025.

Their work could accelerate controversial policy and enforcement changes, but also enable revenge tours against real or perceived enemies, and potentially insulate the president and allies from investigation or prosecution.

They intend to stack thousands of mid-level staff jobs. Well-funded groups are already developing lists of candidates selected often for their animus against the system — in line with Trump's long-running obsession with draining "the swamp." This includes building extensive databases of people vetted as being committed to Trump and his agenda.

The preparations are far more advanced and ambitious than previously reported. What is happening now is an inversion of the slapdash and virtually non-existent infrastructure surrounding Trump ahead of his 2017 presidential transition.

These groups are operating on multiple fronts: shaping policies, identifying top lieutenants, curating an alternative labor force of unprecedented scale, and preparing for legal challenges and defenses that might go before Trump-friendly judges, all the way to a 6-3 Supreme Court.
The details are in the story, which is well worth your time assuming your passport is up to date.
Maybe this story will come across Merrick Garland's desk as he continues his very very very very very very meticulous investigation of whether Donald Trump and his top lieutenants should be held legally responsible in some way for their actions between November of 2020 and January of 2021.
One thing that investigation ought to take into account is that the coup attempt is very much ongoing, and if Trump is re-elected, or "re-elected," it will succeed. At which point there will be no more investigations, except those conducted by Trump loyalists of the countless traitors in our midst.
One of these traitors is going to be Merrick Garland, of course.